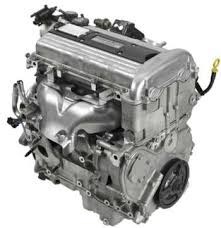 Replacement car motors can go up or down in price depending on the sales source
Rockford, Illinois (PRWEB) August 03, 2013
Achieving the lowest pricing possible is one goal that consumers have when researching a replacement engine. The GotEngines.com company is one of few companies selling from the secondary market that is able to extend discounts to consumers. This company is now decreasing its prices for all used car motors for Ford vehicles at http://www.gotengines.com/blog/used-engine-engines/car-motors.
These new price levels are applied to the I4, V6 and V8 editions that are most commonly used for the base Ford vehicles in production in North America. Consumers trying to find a price that is less than average retail pricing listed online can now benefit from these discounts.
"Replacement car motors can go up or down in price depending on the sales source," a warehouse manager from the GotEngines.com company said.
The process of replacing motors is generally completed by mechanics and other professionals in the engine installation industry. Saving money as a consumer during this process is now possible with the discounted Ford motors in stock.
The sales discounts announced are one measure undertaken by company management this year to control consumer satisfaction. The sales promotions are now in line with online changes that has improved the ways that consumers search for motors online. The Got Engines company has engineered its own price tool for easy research of its inventory.
"We're now quoting pricing immediate after a match is located inside the search system," the warehouse manager added. The previous method of receiving offline customer service through the toll-free system is still in effect for buyers unable to access the Internet.
This new quotation arrangement is responsible for handling all price requests regardless if consumers order through the company website or another dealer on line. The immediate comparisons that can be made in price are now one added advantage of using this programmed pricing tool to obtain engine pricing.
About GotEngines.com
The GotEngines.com company distributes its used car motors for prices that are less than standard MSRP set by dealerships in the U.S. This company is known for its expediting of all customer shipments to improve delivery time frames for each order. Incentives for the removal of freight charges are now in place at the GotEngines.com company. Company policies have been changed this year as a method to improve the overall experience that consumers receive when purchasing through this company. Continued low pricing and limited warranty packages remain in place for each engine order.