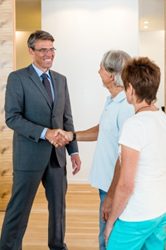 Now is one of the best times to refinance a vehicle loan before rates rise early next.
Nashville, Tennessee (PRWEB) September 25, 2013
The historically low interest rates that are offered by many lenders in North America are set up to help reduce the loan prices that consumers pay. The Auto Pros company has launched its used car refinance program online at http://autoprosusa.com/refinance-auto-loan-for-any-vehicle to assist vehicle owners with finding the lowest rates possible for refinancing.
The interest rates that were available before the recession of 2008 averaged 8 percent for the average vehicle loan, according to financial industry estimates. The new rates that are available for refinance are considerably lower through many lending institutions.
The refinance program now launched online instantly matches vehicle owners with companies able to offer lowered rates to reduce monthly car payment costs. The length of each loan can be changed to help a person to pay off a vehicle in a faster period of time.
"Now is one of the best times to refinance a vehicle loan before rates rise early next year," a source for the Auto Pros USA said. Both the automotive and housing interest rates are expected to climb as more financial institutions raise rates based on the consumer CPI each quarter.
One of the drawbacks of locating a refinance company through independent research is the denials that can be encountered. Some companies refuse to refinance a vehicle based on age or current mileage. Consumers who have a lower than standard credit score can also experience difficulties when refinancing auto loans.
"The partner companies listed through our refinance database are now quoting interest rates online for vehicles of any type, age or mileage count to provide the most comprehensive solutions for automobile owners," the source confirmed.
The industry database that is now accessible is one solution that has been launched for automotive consumers this year. The Auto Pros USA resource online has configured its website to provide multiple databases for consumers to access related auto services. The parts finder for junkyard auto parts was the first database implementation this year.
A new database for auto insurance is now provided alongside the refinance database online. Vehicle owners seeking a lower rate for insurance can access this system at http://autoprosusa.com/insurance online. Immediate insurance quotes and policy information is available for review by car owners in any U.S. state.
About AutoProsUSA.com
The AutoProsUSA.com company provides one of the largest resources accessible by the general public online to find use automotive parts, accessories and other services related to vehicle maintenance. This company provides a talented staff of industry experts who assist all consumers daily using the company contact tools. The AutoProsUSA.com company has created and launched several industry databases that link consumers with third party partner companies offering services to the public. A toll-free contact center was launched in 2013 as one of the primary methods of consumer contact currently available at this company.