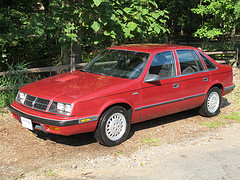 Rims for cars can be expensive due to weight, metallic type and size when purchased through a regular car parts outlet store
San Diego, CA (PRWEB) August 22, 2015
Paying retail prices for smaller automotive components is not such a burden to consumers who have compact vehicles although can be an expensive venture for owners of foreign vehicles in the U.S. The CarPartsLocator.com company is now including used car rims for foreign and domestic automobiles in its web inventory at http://www.carpartslocator.com/wheels-rims.
The rims available are supplied through a new distributor network that will provide OEM and aftermarket brand name components to the public. The preowned editions that are in stock can fit compact, sedan, luxury, SUV and some hybrid vehicle types. Consumers interested in the inventory can use the VIN validator when searching the CPL database.
"Rims for cars can be expensive due to weight, metallic type and size when purchased through a regular car parts outlet store," a source said at the CarPartsLocator.com company.
Because a large percentage of the used rims are OEM builds, consumers do not have to use special code numbers or other identifiers when exploring the automotive parts industry at the CPL website. Each person will be able to input a car type along with its year of production in order to validate the correct components.
"Not every older car has visible part numbers listed on the rim or inside of the door panel to help consumers find out what models to purchase when a replacement is required," said the source.
The Car Parts Locator company portal was upgraded this month with more foreign brands. It will now be easier to find Honda, Acura, Land Rover and Infiniti components that are in preowned condition.
About CarPartsLocator.com
The CarPartsLocator.com company is now working directly with hundreds of secondary parts suppliers throughout North America to offer used condition components for sale to consumers. The CarPartsLocator.com company has constructed a completely computerized warehouse search portal that now showcases every OEM component that is in stock complete with price data.