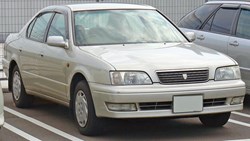 The connections that are currently made using the warranties tool online are designed to benefit vehicle owners of any vehicle brand or mileage count for a vehicle
Charlotte, NC (PRWEB) December 22, 2013
General warranty protection for a motor vehicle is usually supplied when each vehicle is purchased in new condition. Preowned car owners are usually responsible for purchasing an extended policy able to provide coverage during vehicle ownership. The Auto Pros company is now introducing its used car warranties database for public use at http://www.autoprosusa.com/auto-warranty.
This database is now designed to generate an immediate price quote for a warranty plan designed for previously owned vehicles. A number of different companies specializing in underwriting warranty plans have been used to provide the sources of data now supplied to users of this public system.
Average warranties for a vehicle can fluctuate in the lengths of coverage depending on the type of vehicle and mileage that is featured on the engine block. Some warranties companies could deny a vehicle owner due to high mileage or extreme age of a vehicle when policies are researched.
"The connections that are currently made using the warranties tool online are designed to benefit vehicle owners of any vehicle brand or mileage count for a vehicle," said a source from the Auto Pros USA company.
All warranty plan providers that are contributing quotes information inside the new coverage database are supplying data based on simple questions that vehicle owners answer upon system access. The year of a vehicle, make and mileage are samples of the data types that vehicle owners are expected to provide during use of the warranty locator.
"Each user of the system is free to research the system to find a warranty company in the United States able to extend a current policy or offer a completely new plan," the source confirmed.
The Auto Pros company website is now updated to include this warranty tool as well as additional automotive services online. Drivers who currently have warranty protection coverage could access the insurance locator search program to find a less expensive policy at http://autoprosusa.com/insurance.
About AutoProsUSA.com
The AutoProsUSA.com company provides North American consumers with a dedicated method to research automobile insurance and warranty plans from secondary suppliers online. This company has enabled its website to generate quotations for pricing and other helpful information for vehicle owners. The AutoProsUSA.com company staff offer support by telephone and through an online system to ensure that any visitor of the company website receives immediate service for all referred auto services. This company adds to the network of providers featured online on a weekly schedule.