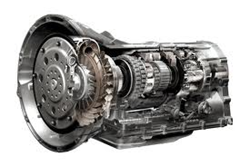 The Chevrolet Cavalier is one example of a GM vehicle brand that our company is supporting for replacement transmissions online this year
Phoenix, AZ (PRWEB) May 26, 2015
GM terminated its Cavalier brand in the year 2005 in favor of a more modern sedan that would be sold to U.S. consumers. This stoppage of active production has caused some types of parts to be unavailable for some Chevy car owners. The Preowned Transmissions company is now announcing its sale of used Cavalier transmissions as part of its inventory upgrade at http://preownedtransmissions.com/cavalier-transmission-used.
The builds that are in stock and will be shipped to American customers this year include original 3-speed and 4-speed assemblies built by General Motors. These units were manufactured during the production period between 1982 and 2005. Both THM and electronically controlled torque converters are included in the used condition assemblies now provided.
"The Chevrolet Cavalier is one example of a GM vehicle brand that our company is supporting for replacement transmissions online this year," said one PreownedTransmissions.com company source.
Since manufacturing of the Cavalier helped launch multiple engine platforms, the Preowned Transmissions company has tested its authentic builds for OEM compatibility with all I4 and V6 motor blocks. This testing now certifies that the assemblies available can be installed in consumer vehicles without risks of incompatibilities.
"As part of our stock of GM gearboxes inventory, we are now supplying a warranty program at zero cost to buyers," said the source.
The Preowned Transmissions website is still programmed to accept immediate web orders by way of the checkout tool now in place for 2015. Consumers who would rather call to explore current pricing or to ask questions can call the trained sales staff at 1-866-320-1182 in the USA.
About PreownedTransmissions.com
The PreownedTransmissions.com company has taken major steps to improve its North American supply network this year. The company is now including auto salvage companies as a main distribution point for consumer orders. The PreownedTransmissions.com company website has been modified to feature a warehouse search and ordering center to provide an easy two-step process to order inventory.