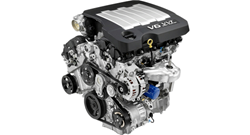 We've invested time and money into developing our instant portal for automotive engine research on the web and consumers can gain entry to prices 24/7
Midland, TX (PRWEB) December 02, 2014
Buying vehicle parts and accessories on the used market will now be possible for U.S. purchasers who use the Revven company on the Internet. The company has opened its used certified engines superstore that gives access to thousands of motor brands at http://revven.com.
The Revven company now has national distribution in place in order to handle the requests for foreign or domestic motors from consumers. One of the main aspects of the new portal open to consumers is the instant price system that reveals the exact price tag of any replacement engine in stock.
"We've invested time and money into developing our instant portal for automotive engine research on the web and consumers can gain entry to prices 24/7," said a Revven rep.
Certified motors are now more in demand compared to regular secondary inventory that can be found through a junkyard in most U.S. cities. Certification of a motor involves checking the mileage as well as the exterior of each unit to ensure that the motor is in sellable condition as defined by quality standards.
"Consumers can pay less through our portal when buying almost any motor type that is offered for replacement due to our relationships with second hand suppliers," said the rep.
The Revven website will be modified in the coming months as more inventory is listed inside the national database for consumers to access. A toll-free number has also been established to help buyers of motors who have questions about shipments, prices or prefer to purchase by phone at 1-877-808-5529.
About Revven.com
The Revven.com company is one superstore in the U.S. now selling used, rebuilt and remanufactured motors from some of the top automakers in the industry. The company features low prices and a no charge warranty with in stock inventory. The Revven.com company is one of the new sources selling direct to consumers through its expanded secondary market network that is now national.