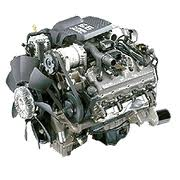 The expansion of engines that we've provided this year has helped to prepare our new pricing for engine buyers.
Chicago, IL (PRWEB) September 11, 2013
Buyers of replacement engines who are seeking a better method of finding discounts could benefit from a new fall sale that is taking place at the http://gotdieselengines.com company online. This company is now lowering its pricing for all used Chevy diesel engines to create a discount resource for buyers.
These motors can be purchased by body shops, mechanics, truck or van owners and other buyers online seeking a better price compared with offline distributor pricing.
The Chevrolet series of diesel motors is produced in part by the General Motors company. Partnerships have been reached with companies like Isuzu and other automakers for development and production of engines.
The DMAX and other series of motors that have been designed and launched in North America are among the units that are reduced in price by the Got Diesel Engines company announced sale.
"The expansion of engines that we've provided this year has helped to prepare our new pricing for engine buyers," said a salesman for the GotDieselEngines.com company. Current sale pricing is generated through the use of a new quote tool added for engine buyers online.
The Chevrolet diesel engine inventory currently held in stock is made possible through the partnerships that have been expanded this year. Better supply chain management has been enacted by this company to add engine distributors capable of providing discounts for cash payments and other incentives.
"New deals with distributors have helped us to offer vintage and new edition diesels that are produced for Ford, Chevy and Dodge vehicles," the salesman confirmed.
The Chevrolet sale pricing that is offered is in combination with other discount programs that have been launched this year. A recent sales platform change for Cummins and Powerstroke engines was launched for the summer months. Pricing is expected to be monitored on a monthly basis by this company to present more discounts for buyers as the engine replacement industry changes.
About GotDieselEngines.com
The GotDieselEngines.com company sells replacement diesel engines for discounted prices direct to the general public online. This company has changed its ordering methods that are used by consumers to successfully research and purchase replacement motors. The GotDieselEngines.com company launched its quote capabilities online in 2013. This option now provides a simpler method to achieve any quotation for an engine that exists in stock without requiring customer service assistance. Price incentives and current shipping programs are enacted by this company to allow more consumers to take advantage of more ways to replace defective engines in foreign and American vehicles.