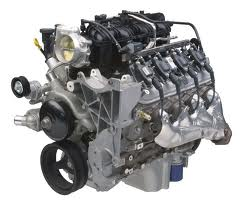 GM and most subsidiary brands can now be found using our website to help buyers find quality replacement motors at the lowest pricing available
New York, NY (PRWEB) December 02, 2014
The various vehicles that are part of the Chevrolet nameplate at the General Motors company are now being supported at the Revven website online. Consumers can now buy used Chevy engines at sale prices through the new discount portal at revven.com.
The new national automotive center that is now accessible includes complete access to each motor in stock and no SKU numbers are required to use the search system available. The preowned Chevrolet automotive engines that are now featured as in stock range in production years from the mid 1960s to the current year.
"GM and most subsidiary brands can now be found using our website to help buyers find quality replacement motors at the lowest pricing available," said one Revven source.
New dealer relationships have been established over the past year to ensure that quality standards are in place for all used inventory now shipping in the U.S. Certification checklists are now used to help define the highest quality engines that will be sold through the Revven.com company portal this year and in subsequent years.
"Buying any of the four-cylinder, six-cylinder, eight-cylinder or diesel Chevy motors available will come with a discount price when using our company as a supplier," said the source.
The Revven company is including new inventory weekly for the best-selling brands of automakers in the United States. The Chevrolet replacement motors in stock can be ordered on the homepage or through the established toll-free ordering system at 1-877-808-5529.
About Revven.com
The Revven.com company sells preowned, reconditioned and new motors for vehicle brands distributed in the United States. The company opened its superstore on the Internet to help buyers of automotive accessories save money. The Revven.com website features direct access to a price distribution system as well as a massive inventory for all engines that are listed for sale to the public.