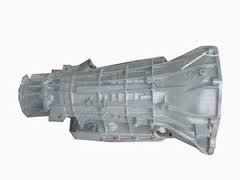 The Chevrolet brand is one of the popular builds in the GM family and many of the transmission assemblies are equally used in the GMC vehicles.
Boston, MA (PRWEB) December 14, 2013
Replacement parts for automobiles are now one popular product sold by some retailers online in North America. A new company is entering the mix of retailers to provide used Chevy transmissions marked with wholesale prices. The http://preownedtransmissions.com company is now opening up its website inventory for sale.
The development of the company website and industry contacts has been arranged over the past 12 months to create a foundation for used parts buyers. The inventory of replacement gearboxes that this company plans to distribute inside the U.S. is expected to make a mark in the second hand industry.
The Chevrolet discounts for all previously owned transmission inventory is one example of the discounts enabled for buyers at the Preowned Transmissions company. Recent partnerships with distributors has helped this company increase its available second hand inventory for sale to the public.
"The Chevrolet brand is one of the popular builds in the GM family and many of these transmission assemblies are also used in the GMC vehicles," said a seller from the PreownedTransmissions.com company.
The current wholesale pricing for Chevrolet used gearbox units listed online can be subject to change based on supplier availability at the PreownedTransmissions.com website. A replacement parts acquisition team is now part of the company business structure to seek out inventory that is in above average condition to sell to buyers.
"Quality of inventory is one important element of selling replacement automobile parts to consumers and our validated inventory has created a higher standard for other sellers," the seller confirmed.
The PreownedTransmissions.com company offers full support to visitors of the company website who plan to research the available inventory of gearboxes now on sale. This company now provides a toll-free number system as well as a research tool to find pricing online.
Future increases to the amount of previously owned transmission inventory marketed by this company will be released to the public in the form of company announcements posted online or through selected media channels.
About PreownedTransmissions.com
The PreownedTransmissions.com company is supplying replacement transmissions to public buyers at reduced prices. This company has secured partnerships with suppliers in North America to support the demand for Ford, Chevy, Honda, Toyota, Jeep and other gearbox brands. The PreownedTransmissions.com company has managed to maintain its second hand sales division lead in the U.S. based on the low prices that are provided to buyers. This company provides support through toll-free contact numbers and online systems created for immediate customer service. All inventory adjustments at this company are made daily.