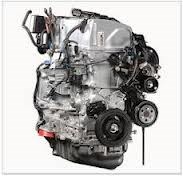 The inventory of used Chrysler motors now offered in six-cylinder size is part of a larger expansion of replacement motors started this year
Erie, Pennsylvania (PRWEB) September 03, 2013
Chrysler engines used in the sedan and passenger vehicles can now be purchased in V6 size online. The GotEngines.com company is now offering used Chrysler engines for sale in V6 builds at http://www.gotengines.com/chryslerc/chrysler-sebring-engines.htm. This offering of genuine Chrysler builds is part of an automobile engines increase in inventory for the passenger car series.
Chrysler is known for being the parent company of Jeep and Dodge in North America. This company has also earned a reputation as an automaker for its own brand of sedan, luxury and passenger car vehicles.
The Stratus, Sebring and Stealth represent some of the popular editions that have been produced and sold in the U.S. and Canada.
"The inventory of used Chrysler motors now offered in six-cylinder size is part of a larger expansion of replacement motors started this year," said a salesman for the Got Engines company online.
Replacement engines are often researched and purchased on the Internet as one alternative strategy compared with buying a new engine direct from an automotive dealership. High engine mileage can be one element that consumers take into consideration when researching a motor for replacement.
"Aside from the price point we offer, our Chrysler builds have been hand selected for mileage and internal quality compared with some dealers selling V6 units online," the salesman added.
The introduction of the V6 series is in combination this year with larger V8 engines that have been included for Jeep and Dodge vehicles direct from new Chrysler partners at the GotEngines.com company. The low price strategy that has been set up by this company is scheduled to stay in place for all web or telephone sales this year.
All engines that are marketed online by the Got Engines company can be searched and priced entirely online through the database system provided. All used engines in stock are eligible for price generations to eliminate the need for calling in advance to discover sale pricing.
About GotEngines.com
The GotEngines.com company provides consumers with low pricing, limited warranty packages and free shipments when delivered inside the United States for its used engines for sale. The 2007 creation of the company portal online has served as one informational resource for pricing and additional information for preowned automotive engines. The GotEngines.com company specialists provide a simple way that contact can be made with this company through online or offline methods. A toll-free number and online request form are now primary ways that information is exchanged about inventory, pricing and other engine data.