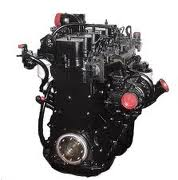 We've improved our diesel motor inventory this year, and now have the distribution system in place to offer programs like no cost shipping and complimentary warranties
Miami, FL (PRWEB) March 30, 2015
Cummins is one leading manufacturer of automotive diesel motors in the United States. A new supply of inventory is now helping the Got Engines company to offer zero freight charges for engine shipments this year. All used Cummins 6BT engines in 5.9-liter displacement are now sent to consumers with no costs for delivery at http://www.gotengines.com/blog/cummins/6bt-engine.
Auto mechanics or truck owners who prefer to use the Cummins brand of diesel motors are expected to receive the most benefits from the no charge delivery incentive added at the GotEngines.com company. Because the 6BT is used for most heavy-duty trucks, freight charges through some companies can exceed hundreds of dollars to ship the 1,110 pound Cummins 5.9.
"We've improved our diesel motor inventory this year, and now have the distribution system in place to offer programs like no cost shipping and complimentary warranties," said one Got Engines rep.
The used 5.9-liter 6BT is one of the brands from Cummins that can be purchased at a better price point when using the GotEngines.com company this year. The 4BT and 3.9 displacement blocks are also available for retail sale. A new e-commerce platform is now helping users to checkout faster when purchasing motors on the web this year.
"No only is our inventory updated, we've improved the speed at which price comparisons or order checkout can be completed on our website," the rep included.
The Got Engines company is continuing to accept orders or inventory inquiries through its phone system at 1-866-320-1065 in the USA. An improved staff of gasoline and diesel engine specialists are now available to answer calls daily from the main customer service center.
About GotEngines.com
The GotEngines.com company remains one of the biggest sources to locate used vehicle motors on the Internet. The company is now producing web prices for gasoline and diesel automobile motors. With new types of inventory available daily, consumers using the GotEngines.com website can find thousands of top engine brands. The addition of a national support team in 2015 has improved customer service across the country.