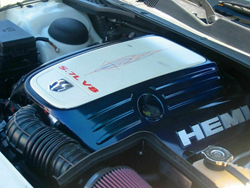 Buying a used motor for a Ram truck, cargo van or passenger vehicle can sometimes be a complicated process and our website is helping the public to avoid common mistakes
Houston, TX (PRWEB) December 04, 2014
Dodge vehicles remain popular in the U.S. partly due to the reliable motors that are placed inside of these vehicles each year. The Revven company is now including used Dodge engines inside its sale priced motors inventory for consumers to review at revven.com.
The Dodge brand products that are part of the Chrysler-Fiat company that are added for a lower price this year at the Revven company are expected to attract more preowned motor buyers. Because inventory at salvage yards and junkyards can be limited, the increase to the low priced engines in the Dodge brand should satisfy inventory demands from consumers this year.
"Buying a used motor for a Ram truck, cargo van or passenger vehicle can sometimes be a complicated process and our website is helping the public to avoid common mistakes," said a Revven rep.
To go with the inclusion of affordable priced preowned Dodge motors, a boost to the Chevrolet and Ford inventories was announced earlier this month. All four-cylinder, eight-cylinder and six-cylinder blocks now in stock are featured with sale pricing that includes the cost of an extended automotive parts warranty.
"Owners of cars, body shops and warranty centers buying secondary market motors in the U.S. are expected to benefit from our price drops and inventory increases," said the rep.
The Revven company has made noticeable improvements to its digital inventory finder on the homepage to aid researchers of used vehicle motors find products faster. The finder now displays all in stock products that are now shipping to all 50 states.
About Revven.com
The Revven.com company supports the public when researching sale prices for automobile engines on the Internet. The company developed its portal to make it a much easier process to locate national resellers of parts and products. The Revven.com company website makes it possible to discover nearly any motor pricing for classic or modern made vehicle engines in real time in the U.S.