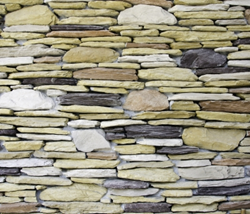 Our polishers now available include top names like Park Industries, Comandulli, Denver Quasar and other brands that are known for long-term use in the stone industry
Indianapolis, IN (PRWEB) January 21, 2014
The granite industry continues to contribute to the American manufacturing abilities of top corporations due partly to the machinery used to produce quality stone. The Stone Equipment USA company is now selling used edge polishers for discount prices at
http://stoneequipmentusa.com.
This company has acquired a large assortment of different polishers from various sources in the global market. These preowned units are certified and are available for immediate delivery to corporations or other agencies specializing in custom stone products.
The polishers that are now available provide the types of edges required for commercial and residential product applications. This used equipment is capable of providing bullnose, taurus, drop top, calibration, partial flat, bird's beak and straight edges for granite, concrete or stone products.
"Our polishers now available include top names like Park Industries, Comandulli, Denver Quasar and other brands that are known for long-term use in the stone industry," said one source at the StoneEquipmentUSA.com company.
The new source of suppliers offering different manufacturer products has made the previously owned edge polishing machinery available for sale on the global market. The Stone Equipment USA company is continuously adding different cutting machines that are each expected to be discounted for all buyers.
"The discounts that we're offering are well below the standard trade discounts that some companies offer for used equipment," said the source.
The StoneEquipmentUSA.com website is currently updated to feature the edge polishing equipment in stock as well as other machinery now promoted for sale online. The company contact number at (305) 600-4950 is now one resource that buyers can use to discover prices or more information about each piece of equipment now in stock.
An online quotation form is currently featured at http://stoneequipmentusa.com/get-a-quote for an alternative price request tool for cutting equipment buyers.
About StoneEquipmentUSA.com
The StoneEquipmentUSA.com company provides access to its industrial and residential grade machinery inventory to buyers online. This company specializes in acquiring different stone and granite products that are in used or new condition. The StoneEquipmentUSA.com company provides alternatives to stone industry auctions by discounting its machinery to prices well below the market value prices. This company provides online and offline support services for stone machinery buyers and sellers. All quotations in price that this company delivers to interested buyers are generated through an online portal or through the customer service call center.