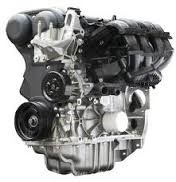 Our website resource is now easier for Ford, Chevy and Dodge engine buyers to use when seeking a lowered price online.
Rockford, IL (PRWEB) September 01, 2013
Engine replacement costs can be different depending on the area of the country where a vehicle owner performs the actual replacement. The majority of the fees come from purchasing a used engine from a secondary source. The Got Engines company is now marking down its used engines for all cars and trucks online at http://www.gotengines.com/used-engines.html.
These company wide changes to the engine inventory is one new concept put into action this year. The development through the first half of this year for increasing the inventory size has recently been completed.
The sale pricing that is announced for the trucks and cars engines online is the second phase of the company efforts this year to obtain better consumer satisfaction with company programs.
"Our website resource is now easier for Ford, Chevy and Dodge engine buyers to use when seeking a lowered price online," confirmed a seller for the Got Engines company.
The enhancements made on the company website in 2013 have helped remove the research processes that consumers typically use when seeking engines from multiple dealers on the Internet. A quick search system is now the main way that consumers use to find replacement engines on the Got Engines website.
"Database programming has been made to link our warehouse inventory with our online engine listings," the seller added. These changes are designed to make it faster to search for the discounted engines that are now announced to the public.
The addition of a blog content area of the GotEngines.com website has been well received by engine buyers this year. This new content management portion of the website is maintained by company staff. The price changes, new engine inventory and last-minute sales promotions are now added inside of this section at http://gotengines.com/blog.
About GotEngines.com
The GotEngines.com company offers discounted engines that are in better condition compared with auction engines or others found sold through resources online. A trained company staff acquires all inventory that is marked for sale online through company created relationships in the auto industry. The GotEngines.com company website features simple quotation tools that are in use daily by thousands of engine buyers seeking foreign and domestic units that are inserted into vehicles. Discount programs for prices and shipment reductions are currently two strategies used by this company online.