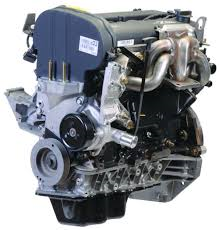 Our company is acquiring foreign and American manufactured inventory that is in used condition for resale to more people in the MSA area of VA this year
Hampton Roads, VA (PRWEB) May 18, 2015
The MSA area of Virginia is one of the new areas where the PreownedEngines.com company is now selling and delivering more automobile motor blocks in 2015. Hampton Roads, VA is now part of the delivery network for used car engines. More information can be found at http://preownedengines.com/hampton-roads-engines-sale.
Connections with suppliers across the state of Virginia have made the new delivery system possible for consumers who shop at the POE company this year. Freight companies are now setup for delivery options in Virginia Beach, Newport News, Poquoson, Portsmouth and Norfolk. Consumers now have the choice of ordering directly online or by calling the toll-free number at 1-866-320-1065.
"Our company is acquiring foreign and American manufactured inventory that is in used condition for resale to more people in the MSA area of VA this year," said one Preowned Engines company source.
The inventory that is now ready to ship to all 526 square miles of the Hampton Roads area is being supplied in part by top salvage companies and auto dismantling agencies. To make warranties easier to understand for consumers, a multiple year coverage system is currently in place to provide nearly 100 percent of parts coverage.
"A big problem in the used automobile motors industry is lasting warranty coverage, and our company is helping to correct that problem," said the source.
To help citizens of Virginia to find inventory quickly on the web, the Preowned Engines company has recently revised the way that products are searched for using its website. A motor block number, VIN or other unique identifier have been eliminated as identifiers to begin reviewing all in stock price structures for the shippable units.
About PreownedEngines.com
The PreownedEngines.com company is now selling its automotive components inventory in more East Coast areas this year. The company has added suppliers in Virginia, New York and Georgia to its delivery network in the U.S. The PreownedEngines.com company has built a new web interface that now offers direct pricing and a warranty information center on its website.