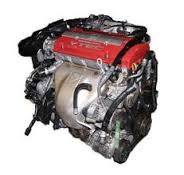 We're revamping our import engine sales this year.
Austin, Texas (PRWEB) August 04, 2013
Foreign vehicle owners usually benefit from low pricing and different technologies that are used for engines, transmissions and electronic control inside vehicles. One engine company selling online has expanded its foreign imports to help all consumers. The Got Engines company is now selling used engines from Japan to buyers at http://www.gotengines.com/blog/used-engine-engines/cheap-engines.
These Japanese domestic motors are now part of the units that are imported and sold direct to buyers. The relationships with foreign distribution companies able to procure bulk inventory with low mileage is responsible for these additions.
"We're revamping our import engine sales this year," said a spokesman from the Got Engines company. The perceived higher value of foreign automobile engines is one factor in shortages that are found when owners of vehicles research the replacement engines market.
Companies like Honda and Toyota are two main exporters of vehicles, engines and transmissions to the U.S. market. While some production takes place domestically, many engines for earlier editions of these vehicle brands must be imported from Japanese dealers or distributors.
"Our contacts help us get the lowest pricing without the high mileage factor," the spokesman added. Each JDM motor from Japan goes through foreign evaluations and domestic evaluations upon delivery. A each overview validates the quality level, mileage and condition of the exterior parts attached to each block.
As one incentive for every engine buyer, JDM limited warranty protection is now supplied along with each shipment. These policies cover all of the brands of motors and displacements currently sold. The GotEngines.com resource now features many of the most requested units.
Consumers following the inventory changes reported by this company can also access recent reviews published for engine equipment online. As a way to assist engine buyers, the Got Engines company now reviews trusted products that used to be reserved for purchase by auto body repair shops.
Links are now offered for these products and one sample is now posted at
http://www.gotengines.com/blog/reviews/obdii-scanner-reviews-obd-2-scanner-diagnostic-code-reader online.
About GotEngines.com
The GotEngines.com company retains its lead in the secondary market for selling preowned motors without high sticker price tags. This company is staffed by helpful and friendly experts with a desire to please each customer. The business models used by this company are changed annually based on demands from the marketplace. The GotEngines.com company is one of the first engine companies to supply free shipments offers to buyers online regardless of the sale price incentives used. The changes in 2013 for warranty coverage and faster processing of shipments has helped this company break its sales records for engine distribution.