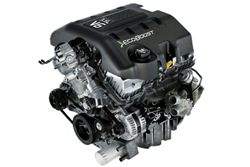 More used blocks from foreign companies can now be researched through our database on our website thanks to the new Florida scrap yards in our network
Tampa, FL (PRWEB) October 31, 2015
A larger network of motor resellers is in the process of being created in more states of the United States this year through the PreownedEngines.com company. Some of the top Tampa, FL used engines sellers have now joined the interchange network of companies available to help retail components to consumers. Details can be found about this announcement at http://preownedengines.com/used-engines-tampa-sale.
The new partners are spread out in Hillsborough County, Florida to help distribute used motor blocks to consumers. Because of the growing size of the partner network, more shipments are now able to be arranged faster in Tampa and surrounding cities. Current inventory can be reviewed on the POE website from FL companies.
"More used blocks from foreign companies can now be researched through our database on our website thanks to the new Florida scrap yards in our network," said one rep at the PreownedEngines.com website.
The motors for sale now listed online are available to ship in many surrounding cities near Tampa. Consumers in Lakeland, Clearwater, Brandon, Orlando and nearby locations can search for units in stock. Delivery time frames are expected to be shorter due to the local freight companies that are handling the shipments.
"Domestic and non-domestic parts have been updated in our system to reflect the accurate inventory of our new partners found on our web portal," the rep added.
The Preowned Engines company is now able to instantly check the inventory of any partner in its expanded network by phone. Consumers can dial 1-866-320-1065 to acquire information about SKU numbers or specific block codes to ensure ordering can be completed easier without errors or holdups with each supplier.
About PreownedEngines.com
The PreownedEngines.com company has built its national team of second hand suppliers that find, buy and resell used condition automotive motor blocks to consumers. The company has improved its website to showcase price information this year. The PreownedEngines.com company has a new ordering number for the public to use offline.