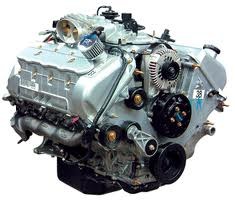 A warranty is absolutely essential when buying any used motor.
Columbus, OH (PRWEB) August 08, 2013
Used engines are increasing in popularity with vehicle owners who understand the price discounts available at purchase. Quality issues with some units found for sale online can diminish the reputation of the used motors industry. The GotEngines.com company has now updated its used engines limited warranty policy online and published this data at http://www.gotengines.com/limitedwarranty.html
Consumers who use this company as a replacement engine provider for car, pickup truck or sport utility vehicle motors online can read the new terms to understand the coverage types provided.
Multiple factors are now placed into this warranty policy to accommodate for age and wear and tear found on most previously owned motors.
"A warranty is absolutely essential when buying any used motor," said a source from the GotEngines.com company. The secondary industry as a whole does not include a current benchmark for a specific warranty time period. Some companies provide no warranty and others generally offer a one-month coverage period.
The adjusted terms for engine warranties now posted online are designed to educate all engine buyers and others performing research when comparing quality versus price online. Consumers who review these warranty terms can understand coverage types and what is not provided in the OEM coverage plans offered by automakers for original parts.
Announcements like the reworked warranty terms are examples of the new types of content published daily by the GotEngines.com company. Content publication is now an essential part of expanding this company online and new announcements are posted regularly on the company website for buyers.
This information can be accessed at the Got Engines blog online. The company support line that is now in use nationally can still be used to find out news and policy changes offline.
About GotEngines.com
The GotEngines.com company currently leads the majority of sales processed online from secondary market parts buyers purchasing used engines for sale. This company currently offers Ford, Dodge, Chevy, Jeep, Honda, Toyota and other brands of automaker engines online for discounted prices. The maintained price structures that are created by this company help to supply easier to access discounts for buyers. The GotEngines.com company specialists handle customer service requests online and through a dedicated telephone support number that is in use nationally. Current news and information syndicated by this company is now published daily through media partners.