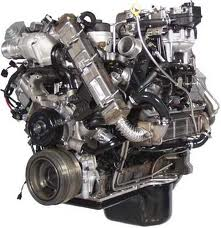 Open access is now available to the tools on our website to make research faster and easier for buyers of used engines online
Memphis, TN (PRWEB) December 12, 2013
New ways to locate a replacement engine for a discount price are now available for American buyers online. One used engines dealer, http://preownedengines.com, has launched its website to present domestic and import engine inventory to the public.
The creation of the company website is expected to introduce the entire company inventory to a new group of buyers in other states. Many local markets in the U.S. are without distributors of replacement motors and this can complicate the buying options for consumers. The national launch of the website is expected to improve the research ability of the general public.
The business model selected by this company to showcase its Ford, General Motors, Chrysler, Honda and Toyota motors online is designed to create more opportunity for every buyer. The lack of inventory in some parts of the country and ever-changing pricing can limit the options available to some consumers.
Instead of limiting sales to the trade industry, average owners of vehicles can purchase at the same price discounts that would normally be reserved for business owners in the automotive industry.
"Open access is now available to the tools on our website to make research faster and easier for buyers of used engines online," said a seller at the PreownedEngines.com website.
Opening the company warehouse to the public and trade industries is a new concept that is expected to perform well for the Preowned Engines company. Customer service is handled by this company using its toll-free number and online forms of customer support listed online. This support system is an extension of the offline services also provided to buyers.
"Any user of our website is able to quote engine pricing online or ask questions about the inventory that is presented before a decision to process a purchase is completed," the seller confirmed.
The Preowned Engines company website is scheduled for updates each day during regular hours of operation. Pages that are used for consumer research on the company website are currently in development. Each page that is being created will feature engine quality information and explain the ordering process for buyers.
About PreownedEngines.com
The PreownedEngines.com company connects consumers with low priced engines for sale online from U.S. companies. This company features one of the easiest to use quote systems to view engine pricing available online. The company support staff employed by this company contributes to the written content posted online as well as inventory updates daily. The PreownedEngines.com company inventory now for sale in the United States features warranty protection and validated quality to help engine buyers find quality units for purchase online. A toll-free access number supplied by this company can be used for customer support.