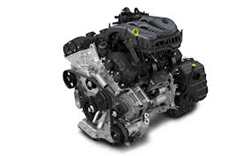 Our inventory of Ford, Dodge, Chevy, Honda, Isuzu and Audi motors grows each year and we're now experimenting with new price levels for buyers
Dallas, TX (PRWEB) September 12, 2014
Paying less for motor vehicle parts is now a reality for consumers who use the Got Engines website this year. A used engines price drop is now effective for all blocks in stock for the remainder of the year. Price changes are instantly viewed using the new portal on the company homepage.
The reduction in sale price has been put into place to help the public save money when buying a used vehicle motor with average mileage. Because MSRP pricing for new motors can be into the thousands of dollars, the announced changes in price will help second hand parts buyers save money with each purchase.
"Our inventory of Ford, Dodge, Chevy, Honda, Isuzu and Audi motors grows each year and we're now experimenting with new price levels for buyers," said a GotEngines.com rep.
The preowned car motors that are now reduced in price still include the three-year warranty protection plans that were announced earlier this year. These auto warranties are supplied in-house and can be activated by parts purchasers directly after processing of an engine purchase is completed.
"Buying used motor vehicle engines is risky though some sources because warranty protection is not implied or supplied by some secondary parts sellers," said the rep.
The cost savings that are supplied to consumers using the Got Engines website this year are scheduled to carry over into the coming year for all Internet or phone based sales. An evaluation of the sale program is scheduled to take place in hopes of discounting more makes and models of motors for buyers.
About Got Engines
The Got Engines company supplies low pricing for its previously owned motor vehicle engines sold to the public each year. The company has a complete stock of foreign and American manufactured vehicle motors that are used condition assemblies. The Got Engines company updates pricing information through its database tool to help consumers conduct research for price data when buying vehicle motors.