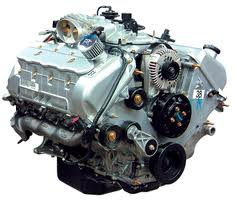 Ford motors are a large part of the inventory that we distribute daily to all areas of the country and removing shipping costs is expected to be a plus for buyers
Chicago, IL (PRWEB) December 21, 2013
One of the largest costs to consumers who purchase replacement auto parts online is the freight costs that retailers charged for processed shipments. The Preowned Engines company is now helping buyers by eliminating freight charges for all used 4.0 Ford motor for sale inventory marketed at http://www.preownedengines.com.
These V6 Cologne family engines are one of the builds used in Ford Ranger, Mazda trucks and other Ford vehicles over the past 25 years. The popularity of the Cologne engine base helps to keep this series alive on the secondary market.
The eliminated shipment charges for all 4.0-liter editions of this engine is a new incentive created exclusively for Preowned Engines company website users. The price reduction applies to the V6 builds and other engines that are eligible under the new company policy changes announced.
"Ford motors are a large part of the inventory that we distribute daily to all areas of the country and removing shipping costs is expected to be a plus for buyers," said a source from the PreownedEngines.com company.
New additions to the V6 inventory by the Preowned Engines company through 2013 has improved the research that any engine buyer can complete online. Engine brands that are currently out of protection in Ford, Chevy or Dodge builds could be listed inside the updated inventory marked for sale online.
"The freight reductions that we're participating in this year are in addition to building a better inventory for engine buyers to research online," the source confirmed.
All research that is open to the public online through the PreownedEngines.com website takes place through the locator system installed this year. All requests for price quotations and reviews of warranty details are handled using this online-only location system for engine buyers.
About PreownedEngines.com
The PreownedEngines.com company supports consumers researching parts in North America by expanding its database solutions online. This company handles price requests from thousands of automotive consumers daily using its research system for secondary market engines for sale online. The PreownedEngines.com company supplies a toll-free telephone number now used for immediate support services and inventory lookups by consumers. The company inventory receives adjustments and other modifications daily as new engine providers join the company supply network. All warranties that are supplied by this company maintain a two-year level of protection for each engine.