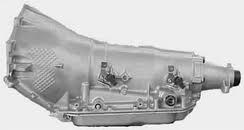 Locating these units when production ceases is one challenge confronting consumers on the used market.
Hartford, Connecticut (PRWEB) July 19, 2013
Ford Motor Company develops specific transmissions for use with different vehicle types in production. Locating these units when production ceases is one challenge confronting consumers on the used market. The Got Transmissions company is now selling used Ford A4LD transmission units for Explorer and Ranger vehicles at http://www.gottransmissions.com/blog/ford-transmissions/ford-transmissions.
These genuine built automatic units are acquired from more than one automotive distribution company in North America. These gearboxes are now added for sale for all buyers searching for above average units online.
The arrival of the A4LD edition is one example of a recent expansion of preowned inventory now listed for customers to purchase online.
"Ford has a long history of transmission development," said an inventory specialist for the GotTransmissions.com company. The C3 was the build used up until the mid 1980s when the A4LD transmissions entered the full-time production in the U.S. Because these units have now been replaced with newer technologies, locating replacements could be more difficult without a vintage gearbox source.
"We're known as one of the sources online to find units no longer in production," the specialist added. Several changes have been announced in 2013 for additions and deletions to the used Ford automatic transmission inventory that is held by the Got Transmissions company online.
The typical wear and tear that can be one issue preventing buyers from completing a purchase online is now removed from the inventory that is presented for sale. Quality point inspections are now completed for each unit that enters the company warehouse. These quality inspections are applied to all Ford, Chevy, Jeep, Dodge and other brands that are promoted for sale to buyers.
The GotTransmissions.com company is now making the A4LD gearboxes added for sale eligible for the current warranty policies that are attached with all offline and website sales that are processed. These no charge supplements to the OEM warranty are now boosting the internal quality for consumers without additional charges.
About GotTransmissions.com
The GotTransmissions.com company is a leading distributor of previously owned automotive, SUV and pickup truck transmissions in North America. This company employs a dedicated staff of transmission experts devoted to finding the best pricing and coverage for warranties currently available from secondary market sellers. The GotTransmissions.com company management monitors all policies in place to ensure better satisfaction for all buyers. Better development on the company website now provides faster search methods and easier access to in stock transmission pricing. Toll-free telephone number assistance is now handled through company parts specialists.