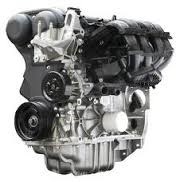 Buyers visiting our website can access the complete inventory of used replacement engines online by utilizing the inventory research tools provided
Chicago, IL (PRWEB) December 22, 2013
The Ecoboost technology from Ford Motor Company is part of the new engine builds that are now produced for North American motor vehicles. The Auto Pros company is now discounting its used Ford Ecoboost engine for sale inventory online at http://autoprosusa.com.
These discounted engines include some of the most popular displacements for Ford engines. The 1.5, 1.6, 2.3 and 3.5 motors are now included in the discounted sale pricing below MSRP marketed to online buyers. These motors are offered in the four-cylinder and V6 builds as second hand inventory in the U.S.
The Auto Pros inventory adjustments made in 2013 to improve the Ford inventory available for sale online has attracted new buyers in more areas of the United States. The preowned engines that are currently featured in older and late model builds can be researched on the company homepage using the new tools provided.
"Buyers visiting our website can access the complete inventory of used replacement engines online by utilizing the inventory research tools provided," said a source at the AutoProsUSA.com company.
The Ecoboost engines are one part of the discount price structures now enabled for all U.S. buyers. A recent reduction to the sale price of the 5.4L Triton engines was announced to benefit V8 engine buyers. These discounts combined are two ways now used to increase the amount of company sales processed this year.
"The Ford Motor Company inventory of engines, transmissions and replacement parts that we've added in 2013 is scheduled for continued expansion in the coming year to build up a more productive inventory for secondary parts buyers," the source included.
The AutoProsUSA.com company website features online contact systems for customer feedback and a toll-free number now used for all customer service information. These latest additions are responsible for helping to build a better customer service center for users of the company website when researching auto parts for sale on the Internet.
About AutoProsUSA.com
The AutoProsUSA.com company offers used automotive engines and other parts that buyers are unable to find using local distributors in North America. This company has created its online research tools to simplify all auto parts research. The AutoProsUSA.com company now connects its database programs with hundreds of different companies able to quote parts pricing and offer warranty information to buyers online. The company customer support is provided using a toll-free phone system and online contact center for customers. The range of import and American parts that are found in the company database are updated daily.