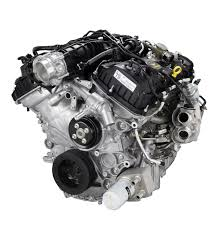 Each engine buyer who researches our website can view the affordable pricing that we've attached with our I4 and V6 units that are now for sale online
Bristol, Virginia (PRWEB) November 01, 2013
New vehicle brands in the Ford lineup include crossover SUVs that have been introduced since the year 2006. The Ford Edge remains a popular choice for drivers in the U.S. and replacement motors for this type of motor vehicle are now being sold online. The Got Engines company has added used Ford Edge engine inventory for consumers to research online at http://gotengines.com.
The 4 cylinder and 3.5 V6 Ecoboost units are now an expanded part of the motors that can be found discounted for sale on the company website.
The Edge engines have been used throughout the mid 2000s to promote the Ecoboost technologies created by Ford Motor Company. The engines that are now in used condition online include the Duratec and Ecoboost brands that are featured in the Ford Edge vehicles.
"Each engine buyer who researches our website can view the affordable pricing that we've attached with our I4 and V6 units that are now for sale online," a Got Engines company source said.
The fuel economy that is now increased in most post 2000 Ford engines is one of the deciding factors that many vehicle buyers are influenced by when comparing similar models. The engine technologies used by General Motors and Chrysler offers different forms of fuel consumption or preservation during vehicle use.
"The buyers of motors that are using our website include mechanics, SUV owners, service centers for warranty repairs and junkyard owners with clients seeking preowned Ford engines for sale," the source added.
The Ecoboost editions of motors that are available for the Edge, F150 or other Ford brands online can be searched using the open database system that is offered to the public. All quotes requests for pricing as well as limited warranty details can be viewed using this Got Engines company addition online.
Other sale pricing that is expected for announcement during the upcoming holiday season is scheduled for announcement using the company media parters to ensure the best distribution of company sale pricing information for its used engines for sale.
About GotEngines.com
The GotEngines.com company provides immediate access to preowned engines for sale online source through a expanded company network of distribution providers in the United States. The company efforts made daily to acquire low mileage engine units from top sellers have resulted in an expanded warehouse full of hard to locate engine brands. The GotEngines.com website currently features a simple way to research the entire warehouse of motors that are promoted by this company online. This search system connects all engine buyers to company warranty plans, inventory numbers and exact pricing for all of the previously owned engines up for sale.