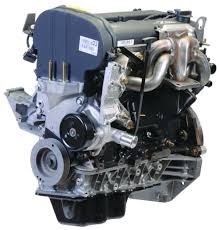 Ford is the second largest automaker in the world and millions of used vehicles in the U.S. represent this vehicle brand
Dallas, Texas (PRWEB) September 04, 2013
Replacement motors that are purchased non-discounted through automotive dealerships can be sold to consumers at the full retail list price. The GotEngines.com company is now offering new price terms for its used Ford engines for cars, SUVs and pickup trucks in North America at http://www.gotengines.com/ford/ford-f150-engines.html.
These price changes are part of company policies to improve the costs that are charged to consumers when a replacement motor is required. The customer base using this company as an engine supplier for preowned motors includes auto owners, body shops, car restoration companies and mechanics.
"Ford is the second largest automaker in the world and millions of used vehicles in the U.S. represent this vehicle brand," a warehouse manager for the Got Engines company said.
The price discounts that are currently marketed by the GotEngines.com website include 4-cylinder, V6 and V8 units that are most commonly used in the Ford brand of vehicles. Multiple engine families are used depending on the year of production for each vehicle.
A new update to the search system online eliminates the need for any engine buyer to enter engine codes or VIN numbers to receive the announced sale pricing.
"The search tools that are offered to the public are linked to the warehouse inventory of in stock motors to achieve an accurate display of stock status and pricing online," the warehouse manager said.
All used engines from Ford that are marketed by the GotEngines.com company online are now delivered to buyers with a warranty included. This warranty has received several updates this year and more OEM protection for the most common parts failures is supplied. These used engine warranties do not increase the sale prices that are announced for all Ford engines in stock.
About GotEngines.com
The GotEngines.com company supplies used engines direct to consumers in the USA seeking replacement parts for import or American produced vehicles. This company launched the first phase of its website online in 2007 and has increased its market share over the past 6 years online. The GotEngines.com company business plan includes providing free shipments for all engines that are sourced directly through the company ordering centers. A warranty program was introduced late last year and has been modified in 2013 to include better coverage for the OEM parts installed on shipped engines.