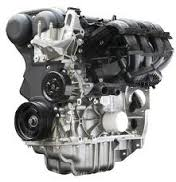 The builds that we have added this month and will retail for the rest of the year have been tested for compatibility with the 6-speed gearboxes
Indianapolis, IN (PRWEB) May 26, 2015
The crossover sport utility vehicle market was furthered by Ford Motor Company with its launch for the Ford Flex SUV in the 2009 year. The Got Engines company is one retailer for late model vehicle components and is now including the used Ford Flex 3.5L V6 engines for sale on its website at http://www.gotengines.com/blog/ford-engines/ford-35-liter-v6.
The Flex blocks that are now listed as in stock and shippable this year are based on the D4 platform created in the late 2000s. Because more than one 3.5-liter displacement is offered, consumers who will buy the used motor blocks now available can choose between the Duratec or Ecoboost editions.
"The builds that we have added this month and will retail for the rest of the year have been tested for compatibility with the 6-speed gearboxes," said one GotEngines.com expert.
The improvement in support for recently built sport utility vehicles at the Got Engines company is part of a greater initiative to provide buying options for more consumers this year. As part of new programs in place, a better warranty offering is now available for V6 and V8 builds by Ford and is explained at http://www.gotengines.com/warranty.html.
"We feel that it will help our business to expand this year and next year to provide a longer version of our standard warranty to all consumers," said the expert.
The Got Engines company is now able to take orders for in stock Ford or other automaker inventory from its website. Buyers can now checkout or explore what sales incentives are in place for various brands using the ordering center on the front page of the website.
About GotEngines.com
The GotEngines.com company created one of the very first websites to buy spare motors in the U.S. on the Internet in 2005. The company has linked its secondary suppliers to its web database as of this year. The GotEngines.com company is helping to retail low priced products across the country and does supply a warranty policy for each unit sold. The company is planning on making new upgrades to its technology before the close of the year.