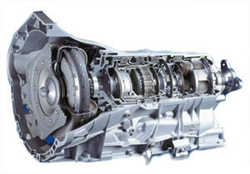 Both Ford and Chevy are now represented inside the available inventory we've created for second hand buyers to view or purchase online
Indianapolis, IN (PRWEB) December 29, 2013
The used parts industry for Ford vehicles has expanded in recent years and new partners supplying the Preowned Transmissions company have helped build a new inventory. This company is now selling used Ford transmissions in the U.S. at http://preownedtransmissions.com.
The arrival of these new units in time for the close of the year is positioning the company inventory to attract more gearbox buyers through 2014.
The Ford Motor Company remains one of the top United States automakers supplying a large percentage of vehicles for sale each year. The new series of used condition transmissions added in the Ford inventory includes automatic and manual builds that represents the majority of units used in new and vintage vehicles.
The Preowned Transmissions company website is currently enabled to allow consumers to research any unit that is available for shipment in the U.S. online. The research tool that is currently presented online now features the updated inventory of Ford Motor Company transmissions for sale.
"Both Ford and Chevy are now represented inside the available inventory we've created for second hand buyers to view or purchase online," said a source from the PreownedTransmissions.com company.
One advantage that buyers of this company can take advantage of after purchases are processed is the limited term warranties that are offered free of charge in the U.S. Validations are completed for each transmission acquisition by company staff and the new warranties are added a bonus protection for a two-year duration.
"The Ford inventory as well as other automaker builds that are featured on our website are now attached with the warranties that we're providing," the source included.
The Preowned Transmissions company has recently completed the acquisition of more domestic automaker inventory this year. A change in suppliers and distributors has resulted in the announced gearboxes now listed for sale online.
Buyers who do not use the online tools available for research can still call the company directly using the toll-free phone system at 1-866-320-1182.
About PreownedTransmissions.com
The PreownedTransmissions.com company supplies replacement automotive transmissions for discounted retail prices. This company has expanded over the past two years online and currently distributes its units to every state in the USA. The PreownedTransmissions.com company helps to support buyers of its inventory by continuously monitoring the sale pricing and attaching additional benefits like warranties with each sale. The inventory that this company acquires through its various sources is double checked for accuracy and validated for mileage before being sold. Company contact numbers are now used nationally as an additional form of customer service available.