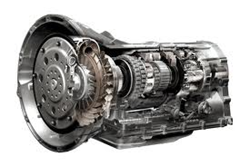 We now support more than one variation of the Mazda produced 5-speed transmission, and our new inventory includes the G5M-R models
San Jose, CA (PRWEB) July 30, 2015
The mid 1990s production at Ford using Mazda technology helped produce vehicles such as the Probe and Milan that were sold in the North American market. The Preowned Transmissions company has made a new change to its web inventory and is now able to sell used G5M transmissions direct to consumers. More details about what is now available can be found at http://preownedtransmissions.com/used-g5m-transmission-for-sale.
The new offering of the second hand condition gearboxes for Ford and Mazda vehicles that are offered this year is due to an expansion of regional distributors. By taking on new companies that are supplying OEM parts, the Preowned Transmissions company is now able to offer a better MSRP price for its vehicle components inventory now placed on its website.
"We now support more than one variation of the Mazda produced 5-speed transmission, and our new inventory includes the G5M-R models," said one seller at the PreownedTransmissions.com website.
Since the installation of a used gearbox is not always performed by a certified mechanic, the G5M builds that are now in stock have been examined for potential issues that could hold up a standard installation. A validation of the mileage count, internal parts quality and proper hydraulic fluid levels has been completed for each assembly listed for sale.
"The used Mazda GSM gearboxes that we are now able to sell come with our standard edition warranty protection that now supplies as much as 24 months of coverage," said the seller.
The Preowned Transmissions company has extended the service hours at this warehouse call center this month to offer a faster procedure for placing orders. Consumers who call 1-866-320-1182 will be able to checkout or research gearbox tag IDs by phone.
About PreownedTransmissions.com
The PreownedTransmissions.com company provides discounted prices for used condition gearboxes that can be installed inside of foreign and American cars. The company uses a new team of distributors to deliver ordered inventory. The PreownedTransmissions.com company provides a revised ordering system that now allows orders to be placed through smartphones or tablet PCs.