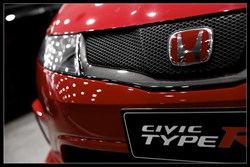 Honda VTEC and other types remain popular for swaps and general change outs in vehicles.
Sandusky, Ohio (PRWEB) August 06, 2013
The Honda Motor Corporation is known for its performance, luxury and sport utility vehicles distributed globally. Owners of these vehicles can now purchase replacement motors without import charges directly from the GotEngines.com company at http://www.gotengines.com/blog/engine-news-tips/buy-engines. All four-cylinder and six-cylinder used Honda engines are included in these new price reductions.
"Honda VTEC and other types remain popular for swaps and general change outs in vehicles," said a support specialist from the Got Engines company.
The traditional lower mileage that can be found on the block of a JDM engine produced by Honda on the secondary market is one reason demand has remained strong in the U.S. market.
The importing of used engines from different countries typically involves more than one distribution agency. These groups of companies working together can raise the actual price that consumers pay to purchase replacement engines.
"We've removed any import fees to offer more price savings to all buyers," the specialist confirmed. All price quotes generated for used Honda engines for sale online reflect the announced pricing for each motor sold. This is eliminating research that used to be required when reviewing pricing between companies online.
The Honda motors that are currently in stock for lowered pricing are addition to Nissan and other brands that can be researched for similar price structures. Upgrades made to the complete JDM inventory of available motors this year have widened the selections that can be made from the company website.
Full customer support is now provided through online feedback forms and toll-free support located at 1-866-320-1065.
About GotEngines.com
The GotEngines.com company staff acquires foreign and domestic previously owned automobile engines for discounted prices directly from trusted distribution agencies within North America. This company removes all excess fees and charges that are normally added to engine sales online. The GotEngines.com resource has been trafficked by thousands of automotive engine buyers since 2007. Daily inventory changes and adjustments in price help to keep this company offering better engine types without the traditional dealership costs. Policies for warranties and removal for shipment costs were introduced this year.