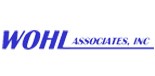 Wohl Associates recognizes the need to treat each customer on an individual basis and we are certain that you will be rewarded with professional and favorable results.
Bohemia, NY (PRWEB) September 10, 2013
Wohl Associates, a leader in the used processing and packaging industries, is now selling used Dominioni pasta sheeters. The current inventory includes one Dominioni A250 Pasta Mixer/Sheeter as well as similar machines from other manufacturers.
The A250 Mixer/Sheeter is an ideal machine for use in an active pasta processing facility. This industrial mixer/sheeter uses a 14" x 21" top-mounted mixer. It is equipped with a 10" wide takeaway conveyor, and the machine is set up to utilize 3 phase, 60 cycle, 220 volt electrics. This Dominioni pasta machine is run by using 4 separate pushbutton starters for controlling various functions of the machine. It is also manufactured from 100% stainless steel so it is easy to clean and this makes it much easier to maintain a sanitary environment for pasta processing and production.
Wohl also has several used industrial pasta processing machines that were manufactured by Lombi. Right now Wohl has a 50 pound double-arm pasta dough mixer from Lombi that is in great condition. This dough mixer has a stainless steel mixing tank that measures approx. 19" x 23" x 21". It uses double sigma mixing arms for processing pasta dough and it is built on top of 4 wheels that allow it to be easily moved around a pasta production operation.
This machine has a top hinged lid that is made from stainless steel. It is operated via a cutler-hammer pushbutton starter. This Lombi mixer was last used in a ravioli producing plant and can now be purchased for use in similar facilities at a fraction of the original price tag.
The inventory of industrial pasta equipment at Wohl also includes used machines that were manufactured by companies like Saima, Toresani, Praxair, and Moriondo. All of the equipment here is in top notch pre-owned condition. Readers can view the full list of pasta machines on the Wohl Associates website - http://www.wohlassociates.com/used-pasta-equipment.html
About Wohl Associates
Wohl Associates is a leading dealer in the used processing and packaging machinery industry. With a history and solid reputation spanning over 45 years, they have earned the trust of their clients by offering quality pre-owned equipment, expert customer service and invaluable knowledge to their customers. They treat each customer on an individual basis and customers are provided the highest level of service. With a large inventory including cartoners, ribbon blenders, stainless steel tanks, unscrambling tables, colloid mills and vitamin manufacturing equipment, Wohl Associates has the pre-owned machinery to fit any production line. To view their inventory and learn more, visit them at http://www.wohlassociates.com/.