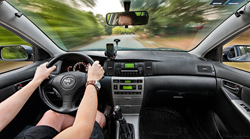 People seeking a less expensive way to swap out a factory center console can now review our inventory to find multiple variations
Columbus, OH (PRWEB) May 27, 2015
The interior components for SUV vehicles are now part of the in stock inventory that is under new pricing terms at the Car Parts Locator website this year. Consumers will now pay less for used Jeep Cherokee center consoles when buying on the website at http://www.carpartslocator.com/jeep-cherokee-center-console.
The consoles that have been reduced in price are OEM units that have been removed from various trim levels of the Cherokee SUVs. The color choices for the components do vary due to the range of inventory acquired from vehicle dismantlers found in the CPL network. All OEM part numbers and stock information is listed for consumers who review the supplied inventory on the web.
"People seeking a less expensive way to swap out a factory center console can now review our inventory to find multiple variations," said one CarPartsLocator.com source.
Aside from the Cherokee internal parts lowered in sale price, the Car Parts Locator company has added additional components for Jeep SUVs that can be purchased on the web this year. Consumers who use the automated finder tool can now find an assortment of exterior parts available at an equally lower price.
"We have included more sale priced exterior parts that can be installed easily on modern or classic Jeep brand vehicles," said the source.
The Car Parts Locator company has made several changes to its warehouse ordering system this year that is responsible for acquiring distributor inventory. Because brand new partners have been added, the company expects to increase its offerings of both domestic and foreign parts later this year. An announcement will be made once the new deals are in place for a revised inventory.
About CarPartsLocator.com
The CarPartsLocator.com company retails the components of its suppliers through its secure web portal on the Internet. The company is based in Michigan although has contracts with nationwide distribution companies. The CarPartsLocator.com company now provides sticker price quotations and information about used condition components through its website.