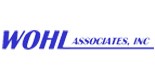 All of these kettles are in great condition
Bohemia, NY (PRWEB) December 16, 2013
Wohl Associates, Inc., one of the foremost dealers of used processing and packaging machinery, has expanded its already impressive inventory with the addition of several used stainless steel kettles.
Wohl now has a used, 60-gallon Groen stainless steel kettle, which boats a 30-inch diameter and is 25 inches deep. Rated 50 PSI at 300 degrees, the Groen uses both a bottom discharge valve and a tilt discharge and is safely mounted on a portable stand using casters. The kettle is agitator-driven with a 360-volt motor. This self-contained, gas-fired, jacketed, agitated-tilt kettle makes a fine addition to Wohl's inventory.
Also new to Wohl is a used Cleveland Range, 100-gallon, jacketed, agitated tilt kettle. The 36-inch-deep Cleveland Range kettle is used as a cook/chill system. It features horizontal scrape surface agitation and offers both an automatic hydraulic tilt mechanism and a bottom outlet with a 3-inch diameter discharge. This used stainless steel kettle has controls for agitation and steam. The Cleveland Range is jacketed for 100 PSI at 338 degrees and comes with a hinged lid. The kettle has a diameter of approximately 35 inches and is mounted in a stainless steel framework. For agitation, it boasts a Euro-drive, 3-HP, 3-phase, 60-cycle motor.
Finally, Wohl has acquired a used, 150-Gallon Lee stainless steel, jacketed, double-motion, portable kettle. Measuring at approximately 36 inches deep and 42 inches in diameter, the Lee's jacket is rated for 40 PSI at 287 degrees. This used kettle sits on stainless steel legs and is mounted with casters on a portable platform. The Lee boasts a stainless steel lid and a euro-drive, 3-HP, variable-speed motor. The center bottom outlet with valve measures about two inches in diameter, and the kettle has a "tilt out" feature as well as a stainless steel starter box.
As a family-owned and operated business, Wohl Associates buys and sells individual machines as well as complete plants. New inventory arrives constantly, and Wohl is excited to welcome these used stainless steel kettles.
About Wohl Associates
Wohl Associates is a leading dealer in the used processing and packaging machinery industry. With a history and solid reputation spanning over 40 years, they have earned the trust of their clients by offering quality pre-owned equipment, expert customer service and invaluable knowledge to their customers. They treat each customer on an individual basis and customers are provided the highest level of service. With a large inventory including cartoners, ribbon blenders, stainless steel tanks, unscrambling tables, colloid mills and vitamin manufacturing equipment.
Wohl Associates has the pre-owned machinery to fit any production line. To view their inventory and learn more, visit them at http://www.wohlassociates.com/.