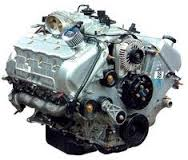 The Ford produced Lincoln motors that we're supplying for a discount online are sourced through our own partners to continue providing customers with a valid second hand source on the Internet
Las Vegas, NV (PRWEB) February 25, 2014
The popularity of the Lincoln brand of motor vehicles has caused one engines company to increase the size of its for sale inventory this year. The Got Engines company is now selling V8 builds of used Lincoln Town Car engines through its website at http://www.gotengines.com/lincoln/lincoln-engines.html.
These motors have been included to meet the current demand of secondary motors for Town Car vehicles this year. The 1981 to 2011 production in the Lincoln brand for V8 engines helped to make the 4.9 and 4.6 standards in the Town Car and other vehicles. The Got Engines arrivals of these larger V8 motors is now increasing the attraction of the company inventory.
"The Ford produced Lincoln motors that we're supplying for a discount online are sourced through our own partners to continue providing customers with a valid second hand source on the Internet," said one GotEngines.com company source.
The acquisition of out of production engine brands by the Got Engines company is creating a new source for American buyers to search motors that are unavailable through some sources. The standard Ford edition units that fit into Lincoln and other brands are provided with a modified OEM warranty.
"Every motor that we're helping to distribute throughout the United States includes an exclusive warranty designed for long-term auto parts protection," said the source.
The GotEngines.com company inventory that is showcased online has been adjusted to include the new price levels in inventory status of the Town Car motors in stock. These Modular and Windsor series motors are also designed to benefit owners of other vehicles in the Ford Motor Company family.
Complete quotes for prices are now delivered either through the Internet portal or the customer service call center accessible at 1-866-320-1065 this year.
About GotEngines.com
The GotEngines.com company is one of the top sources to locate previously owned vehicle engines for prices less than dealership retail on the Internet. This company maintains a staff of dedicated engine professionals who help acquire and sell all company products. The GotEngines.com company support staff provides immediate access by phone and through online portals to company experts when needed. The price changes, free shipping and warranty programs that are offered with every engine for sale has increased the overall amount of engines shipped in the past two years in the U.S.