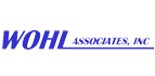 Wohl Associates has earned a reputation as a trusted leader offering quality equipment, exceptional customer service and invaluable knowledge in the pre-owned processing and packaging machinery industries.
Bohemia, NY (PRWEB) August 31, 2013
Wohl Associates Inc, a trusted dealer in the used processing and packaging machinery industries, is now selling used ribbon blenders from a variety of well-known manufacturers. The current inventory of industrial blenders at Wohl includes machines from Littleford, Tri-Clover, Day, APV Crepaco, Ross and others.
Right now, Wohl Associates has 1 Littleford FKM-1200-E stainless steel plow mixer. This jacketed mixer/blender has board and code stamps. It is rated for 75 PSI of pressure at a temperature of 320 degrees Fahrenheit. The machine is driven by a 40 HP motor that is in great shape. There are also individual motors with 5 HP each that are used to drive the high speed choppers inside of the mixer.
The FKM-1200-E from Littleford has four internal liquid spray assemblies, and a center bottom discharge with a plug type valve. The main drive motor utilizes 3/60/230-460 volt electrics. The entire assembly is mounted on two solid legs. The legs are used in place of castors in order to add stability because the machine would be too large to move around a processing/packaging operation.
Wohl also currently has a Tri-Clover "tri-blender" in their current inventory. This machine, Model f3218md-b40, features an explosion proof starter and an 18" diameter stainless steel conical feed hopper with a stainless steel lid. There is also a 2 HP sanitary centrifugal pump.
Wohl's selection of blenders and other used food processing equipment includes several other machines that are listed on their website. If Wohl Associates doesn't have the ideal machine for a specific operation already in their inventory, they will go out and find it. This company has been in business for 45 years now and their connections are extensive in several different processing and packaging industries. The full inventory can be viewed on the website - http://www.wohlassociates.com/.
About Wohl Associates
Wohl Associates is a leading dealer in the used processing and packaging machinery industry. With a history and solid reputation spanning over 45 years, they have earned the trust of their clients by offering quality pre-owned equipment, expert customer service and invaluable knowledge to their customers. They treat each customer on an individual basis and customers are provided the highest level of service. With a large inventory including cartoners, ribbon blenders, stainless steel tanks, unscrambling tables, colloid mills and vitamin manufacturing equipment, Wohl Associates has the pre-owned machinery to fit any production line. To view their inventory and learn more, visit them at http://www.wohlassociates.com/.