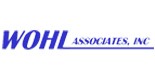 We pride ourselves in maintaining long-standing relationships with our customers.
Bohemia, NY (PRWEB) August 06, 2013
Wohl Associates, a used processing and packaging machinery dealer in Bohemia, NY, has acquired a Canco automatic vacuum can closing machine that was made by the American Can Company.
This machine is a 0-8 model and it is capable of processing up to 30 cans per minute. The blue packaging machine is currently set for cans that have a 603 diameter. It is equipped with a rotary topper attachment and powered by a 3 horsepower motor. The machine can be purchased directly through Wohl Associates by visiting their machinery website.
Wohl also has a Canco machine that is set up to process cans with a 401 diameter. This machine is a model 422-1E-00 that is rated to process cans at a rate of as many as 90 cans per minute. It has a single head for closing cans and it is powered by a 3 horsepower motor that has 3/60/208-220-440 volt electrics. This large grey can closing machine is pre-owned but in fantastic condition. Photos are viewable online.
Potential buyers are encouraged to contact Wohl Associates regarding their needs because if these two machines are not the perfect fit for a particular operation, the staff at Wohl will typically go out and find the machine that is just right for each buyer and they can save customers a lot of money by doing this.
Wohl Associates has been a leading dealer of used processing and packaging machinery for just over 45 years now so they have a large knowledge base and an enormous amount of experience. Many buyers learn after requesting more information that there are other machines which are better suited for the requirements of the packaging operation at hand.
Canning operation owners can contact Wohl Associates by calling (631) 244 -7979 or by visiting their website here: http://www.wohlassociates.com.
About Wohl Associates
Wohl Associates is a leading dealer in the used processing and packaging machinery industry. With a history and solid reputation spanning over 45 years, they have earned the trust of their clients by offering quality pre-owned equipment, expert customer service and invaluable knowledge to their customers. They treat each customer on an individual basis and customers are provided the highest level of service. With a large inventory including cartoners, ribbon blenders, stainless steel tanks, unscrambling tables, colloid mills and vitamin manufacturing equipment, Wohl Associates has the pre-owned machinery to fit any production line. To view their inventory and learn more, visit them at http://www.wohlassociates.com/.