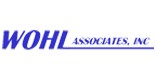 Bohemia, NY (PRWEB) December 27, 2013
Wohl Associates, a trusted leader in the used food processing and packaging machinery industry, is now selling used capping machines from top manufacturers.
These cappers are used to torque caps onto containers. These used capping machines can add caps in different configurations, diameters and materials, ranging between glass jars to pet containers to all types of plastic bottles of different shapes and sizes. The Wohl Associates inventory includes fully automatic cappers and semi-automatic cappers, cap tighteners and retorquers. They also have quill cappers, chuck cappers, steam / twist-off capers in both straight line / in line and high speed rotary configurations. They also stock a variety of well-known used capping machine brands, like Kaps-ALL, Resina, Pack West, Zalkin, and White Cap machines.
For example, the Anderson Rotary Pump Placing System with sorter and elevator is a nine station rotary pump placer that has stainless steel framework. The machine comes equipped with a rotary pump sorter and inclined 12 inch wide elevator with a hopper. This machine has capped up to 200 containers per minute at full tilt.
A Kaps-All A2 Spindle Screw Capping machine is also in the Wohl Associates inventory, and this is rated for 150 containers per minute. This capper has a top mounted feed system with a stainless bowl feeder, a stainless cap supply hopper with vibrator, cap chute and control panel for variable speed operation. It also has an approximately 90 inch conveyor belt that is motorized with a four and a half inch plastic tabletop chain. It is also on casters for easy portability.
Wohl Associates has a team of employees dedicated to helping each customer with all the information they could ever possibly need about each machine. They will go out and try to track down a particular machine a customer needs if they don't happen to have it in their inventory.
About Wohl Associates
Wohl Associates is a leading dealer in the used processing and packaging machinery industry. With a history and solid reputation spanning over 40 years, they have earned the trust of their clients by offering quality pre-owned equipment, expert customer service and invaluable knowledge to their customers. They treat each customer on an individual basis and customers are provided the highest level of service. With a large inventory including cartoners, ribbon blenders, stainless steel tanks, unscrambling tables, colloid mills and vitamin manufacturing equipment.
Wohl Associates has the pre-owned machinery to fit any production line. To view their inventory and learn more, visit them at http://www.wohlassociates.com/.