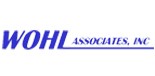 Wohl Associates has earned a reputation as a trusted leader offering quality equipment, exceptional customer service and invaluable knowledge in the pre-owned processing and packaging machinery industries.
Bohemia, NY (PRWEB) January 15, 2014
Manufacturers will take interest in Wohl Associates' available inventory of used bottle capping machines. Each machine has been examined and approved by a Wohl expert in the food packaging and processing industry. Available machinery may be further viewed on the Wohl Associates website.
One of the units available for sale is a Fowler PNSC-24 Pneumatic Bottle Cap Feeder. This used machine is constructed with stainless steel and equipped with a 24' bin. For unit pricing and more information on machine specifics, contact Wohl Associates.
For manufacturers looking to cap bottles with screw tops, the Consolidated Packaging "Capem" 8 Head Screw Capper machine is a bargain priced machine in excellent condition. The previous use for this machine was capping 12 oz Herbal Essence bottles in a cosmetics factory. This machine can handle up to 200 units per minute and includes a 4 ½" conveyor table for bottle transport.
To handle a higher quantity of bottle processing, the U.S. Bottlers PMC-16 Rotary SS Screw Capper can handle 400-425 bottles per minute. This stainless steel machine currently has 8 capper heads installed, but is capable of using 16 heads and all 16 heads are included. It was last used for capping 2 liter soda bottles. Unit also includes a floor mounted cap hopper, vertical cap elevator and stainless steel cabinetry.
For steam capping a variety of bottle sizes, the Emerito 2.8 Automatic Twist-off Steam Capping Machine offers automatic height and size adjustments. Able to run up to 150 units per minute, this steam capping machine was last running bottles with 82mm, 70mm and 32mm cap sizes. With a 4" stainless steel conveyor table, cap chute and speed adjustment, bottles are able to be capped and processed.
Wohl Associates, Inc. has many bottle capping machines available for food processing manufacturers, including a Fogg 16 Head Rotary Liquid Filler/Capper, the Fogg 22 Spout Rotary Filler/Capper for 1 Gallon Containers and the Kaps-All Model "C" Eight Spindle Capper with Oversized Bowl.
About Wohl Associates, Inc.
Wohl Associates is a leading dealer in the used processing and packaging machinery industry. With a history and solid reputation spanning over 40 years, they have earned the trust of their clients by offering quality pre-owned equipment, expert customer service and invaluable knowledge to their customers. They treat each customer on an individual basis and customers are provided the highest level of service. With a large inventory including cartoners, ribbon blenders, stainless steel tanks, unscrambling tables, colloid mills and vitamin manufacturing equipment.
Wohl Associates has the pre-owned machinery to fit any production line. To view their inventory and learn more, visit them at http://www.wohlassociates.com/.