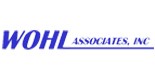 (PRWEB) December 23, 2013
Wohl Associates, a trusted leader in the used food processing and packaging machinery industry, is now selling a used Chemicolloid colloid mill in their diverse inventory of industrial equipment.
Colloid Mills use a high speed motor to emulsify or disperse lotions, or other liquids like creams, sauces or oils. They work with everything from beauty products to food products like ketchups and mayonnaise to products like greases and lubricants. Wohl Associates stocks inline colloid mills and batch colloid mills which connect to product piping, as well as explosion proof colloid mills. While they stock a number of different brands of colloid mills in their inventory like Charlotte, Greerco, Waukesha and Ross & Silverson, the Chemicolloid colloid mill addition is the newest to the inventory.
For example, one of the new Chemicolloid colloid mills in their inventory is a Charlotte horizontal inline colloid mill, mounted on a steel base and driven by a 20 horsepower engine. Another Chemicolloid colloid mill has a rebuilt rotor and is mounted on a portable stand with casters, making it easier to transport from place to place. There is also a starter box, which many of these mills do not have.
Other colloid mills include the Cornell D8 stainless steel versator which is explosion proof and driven by a 2 horsepower 220 to 440 volt explosion proof variable speed drive. It is also on casters for maximum portability and the unit comes equipped with a stokes model 148 H-9 vacuum pump driven by a 1.5 horsepower motor. It is equipped with two starter boxes, with one for the versator and one for the vacuum pump.
Wohl Associates also has a team of dedicated employees who will help each and every customer with all the questions they may have about the machines in their inventory, teaching them everything they need to know about it. They will also search for other products that are not in their inventory to meet a customer's specific demands.
About Wohl Associates
Wohl Associates is a leading dealer in the used processing and packaging machinery industry. With a history and solid reputation spanning over 40 years, they have earned the trust of their clients by offering quality pre-owned equipment, expert customer service and invaluable knowledge to their customers. They treat each customer on an individual basis and customers are provided the highest level of service. With a large inventory including cartoners, ribbon blenders, stainless steel tanks, unscrambling tables, colloid mills and vitamin manufacturing equipment.
Wohl Associates has the pre-owned machinery to fit any production line. To view their inventory and learn more, visit them at http://www.wohlassociates.com/.