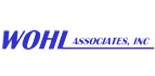 Bohemia, NY (PRWEB) November 14, 2013
Industry leaders Wohl Associates has been filling the conveyor machinery needs of businesses for more than 40 years. Based in Bohemia, New York, and renowned for their stock of used packaging and food processing machinery, this family-owned company offers systems for the efficient transportation of any materials throughout a production facility.
Wohl Associates' stock of used conveyors includes individual belt conveyors, inclined cleated belt conveyors and even entire conveyor systems. Also included among their stock are tabletop chain conveyors, stainless steel conveyors, assembly conveyors and bottle conveyors.
In their inventory is a J-shaped, 90-degree bottle conveyor made of stainless steel. This used conveyor runs on a fractional HP motor with variable speed control. It features a 77-inch straight section on its overall 96-inch length. It stands on stainless steel legs and includes a plastic tabletop chain for adaptability.
Wohl also has a 12-inch inclined conveyor with a cleated belt for securing materials. The belt measures 10 inches wide by 76 inches long. It includes stainless steel sides to keep materials on the belt. The cleats, measuring one-inch in height, are mounted on 12-inch centers. The used conveyor discharges at a height of 48 inches, and casters make the conveyor portable.
The Matrix inclined portable conveyor is another item in Wohl's stock. It can oscillate back and forth, allowing it to double as a spreader conveyor. This stainless steel conveyor is mounted on a portable stand with casters. The belt measures 24 inches wide by 96 inches long on this inclined conveyor. The Matrix is equipped with a drive motor.
The diverse inventory at Wohl Associates also includes a variable speed bottle conveyor from Cheetah Systems, 15-foot long bottle conveyor with an explosion-proof motor from Modular Conveyor Components, an inclined cleated belt conveyor from O.Z.A.F. and an inclined cleated belt conveyor with automatic dumping from Air-Draulic.
In addition to selling economical, quality used conveyors, Wohl employs experts in the packaging and processing industry. Their employees work with businesses to ensure the best machinery fit possible. From start-ups looking to make headway in manufacturing to established businesses needing fresh equipment, companies can fill their food processing and packaging needs with Wohl Associates.
About Wohl Associates
Wohl Associates is a leading dealer in the used processing and packaging machinery industry. With a history and solid reputation spanning over 40 years, they have earned the trust of their clients by offering quality pre-owned equipment, expert customer service and invaluable knowledge to their customers. They treat each customer on an individual basis and customers are provided the highest level of service. With a large inventory including cartoners, ribbon blenders, stainless steel tanks, unscrambling tables, colloid mills and vitamin manufacturing equipment.
Wohl Associates has the pre-owned machinery to fit any production line. To view their inventory and learn more, visit them at http://www.wohlassociates.com/.