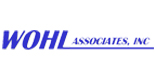 Bohemia, NY (PRWEB) June 20, 2014
Wohl Associates, Inc. is pleased to announce the addition of a number of used conveyors. These high quality used pieces of equipment are a few of the many reasons why customers all over the United States consider Wohl Associates, Inc. a leading dealer of used processing and packaging machinery.
One of the most recent product inventory additions is a used "J" shaped stainless steel 90 degree bottle conveyor. The conveyor has an approximately 77 inch long straight section and an approximately 96 inch long overall length. The unit is on stainless steel legs and has a fractional horsepower motor with SCR for variable speed control and a plastic tabletop chain.
Another recent product addition is a used "S" shaped stainless steel bottle conveyor. The unit has an approximately 88 inch overall length and has a fractional horsepower motor with variable speed controls. The unit includes not only a plastic tabletop chain but also stainless steel legs on the main conveyor.
A second used "S" style stainless steel bottle conveyor has also made its way into the Wohl Associates, Inc. product inventory. The overall length of the unit is approximately 108 inches. The straight side of the unit measures 60 inches long. The present height is approximately 36 inches, though the legs are adjustable based on your preferences and the needs of the current situation. The unit features a 3-1/4 inch wide plastic tabletop chain. The unit is driven by a Dayton ¾ horsepower DC motor.
Finally, Wohl Associates is also now offering a 10 foot long motorized bottle conveyor with an approximately five inch wide and ten feet long plastic tabletop conveyor chain. The unit is on legs and the conveyor itself has a Minarik variable speed control.
For additional information about these or any of the other high quality used product offerings that Wohl Associates, Inc. has made available to its customers, don't hesitate to contact them today.
About Wohl Associates
Wohl Associates is a leading dealer in the used processing and packaging machinery industry. With a history and solid reputation spanning over 40 years, they have earned the trust of their clients by offering quality pre-owned equipment, expert customer service and invaluable knowledge to their customers. They treat each customer on an individual basis and customers are provided the highest level of service. With a large inventory including cartoners, ribbon blenders, stainless steel tanks, unscrambling tables, colloid mills and vitamin manufacturing equipment.