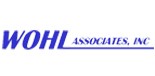 Bohemia, NY (PRWEB) December 11, 2013
Wohl Associates, a trusted leader in the used food processing and packaging machinery industry, is now selling used industrial cookers in their already diverse inventory.
These used industrial cookers include batch cookers and continuous cooker types, like blanchers, pressure cookers, vacuum cookers and kettle cookers. These cookers can be used to cook a variety of foods as they sell dedicated pasta cookers and rice cookers for manufacturing. Wohl Associates has all of these varieties in their inventory.
For example, one of the used industrial cookers is a Capkold tank tumble chiller which is fully automatic and constructed out of stainless steel. It has the capacity to cook up to 225 kilograms and cool up to 373 liters. This used industrial cooker also has a perforated rotating drum and is a piece of equipment that is suitable for both stationary cooking and cooling of solid products, as well as tumble chilling of kettle produced items. It has a self contained motorized centrifugal feed pump, as well as a eurodrive motor and self contained chart recorder with controls.
Another used industrial cooker in the Wohl Associates inventory is a Chester Jensen 500 gallon steel jacketed cooker and cooler. The jacket is rated 100 pounds per square inch at 340 degrees Fahrenheit and it has an interior diameter of approximately 84 inches. This cone bottom unit has side scraping agitation, as well as two tier turbine agitation which is driven by 5 horsepower and 3 horsepower piggyback-style motors. The unit also has a perforated baffle and hinged lids.
Wohl Associates has a number of employees who know all of these pieces of industrial equipment intimately and can answer just about any question that customers may have. On top of that, if there is a piece of equipment that a customer wants which is not in the company's diverse inventory, they will do everything they can to try and acquire it for them.
About Wohl Associates
Wohl Associates is a leading dealer in the used processing and packaging machinery industry. With a history and solid reputation spanning over 40 years, they have earned the trust of their clients by offering quality pre-owned equipment, expert customer service and invaluable knowledge to their customers. They treat each customer on an individual basis and customers are provided the highest level of service. With a large inventory including cartoners, ribbon blenders, stainless steel tanks, unscrambling tables, colloid mills and vitamin manufacturing equipment.
Wohl Associates has the pre-owned machinery to fit any production line. To view their inventory and learn more, visit them at http://www.wohlassociates.com/.