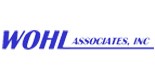 We pride ourselves in maintaining long-standing relationships with our customers.
Bohemia, NY (PRWEB) September 24, 2013
Wohl Associates, a trusted leader in the used food processing and packaging machinery industry, has now begun to sell Cozzoli eight station piston inline fillers with special stopping features, Cherry Burrell four piston automatic fillers, gas size pistons, as well as a twelve spout rotary vacuum fillery from MRM. Wohl Associates specializes in supplying high-quality used piston fillers and vacuums to companies nation-wide.
The eight station piston inline filler from Cozzoli is an automatic filler made with stainless steel cabinetry, a plastic tabletop conveyer chain, a gas purge for the fillers and a bowl feeder.
The four piston automatic filler from Cherry Burrell is equipped with four, one gallon size pistons. The filler has variable speed drives (up to 80 rotations per minute) and is made out of stainless steel.
The twelve spout rotary vacuum filler manufactured by MRM/Elgin is a tough machine, equipped with a nine foot long conveyer and an explosion proof feed pump.
These new additions to Wohl's impressive line of used food processing and packaging machinery are sure to satisfy any potential buyers and they are encouraged to contact Wohl Associates regarding their equipment needs. If these machines are not the perfect fit for a particular operation, the staff at Wohl will typically go out and find the machine that is just right for each buyer, which is a great way customers can save a lot of money by avoiding buying new machines.
Business owners who are interested in purchasing from Wohl can contact Wohl Associates by calling (631) 244 -7979 or by visiting their website here: http://www.wohlassociates.com.
About Wohl Associates
Wohl Associates is a leading dealer in the used processing and packaging machinery industry. With a history and solid reputation spanning over 40 years, they have earned the trust of their clients by offering quality pre-owned equipment, expert customer service and invaluable knowledge to their customers. They treat each customer on an individual basis and customers are provided the highest level of service. With a large inventory including cartoners, ribbon blenders, stainless steel tanks, unscrambling tables, colloid mills and vitamin manufacturing equipment.
Wohl Associates has the pre-owned machinery to fit any production line. To view their inventory and learn more, visit them at http://www.wohlassociates.com/.