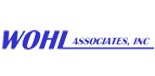 We pride ourselves in maintaining long-standing relationships with our customers.
Bohemia, NY (PRWEB) February 20, 2014
Wohl Associates, Inc., a family-owned and operated business, has been selling used packaging and processing machines for over 40 years. Their expert knowledge of used packaging and processing equipment has helped Wohl Associates become an industry leader throughout the continental United States. In order to continue to serve their clientele, Wohl Associates has recently updated their inventory of used filling equipment.
Wohl Associates sells a wide-variety of used filling machines. These pieces of used equipment are designed to fulfill the needs of a wide variety of industries. Some of the industries that are served by the used filling equipment include the food and beverage industries, as well as industries involved in dispensing various liquids. One of the latest additions to the Wohl Associates inventory is the Used National Instrument Filamatic Model SYN-8-4 Automatic Four-Head Piston Filling Machine. This machine is made of stainless steel and is placed on caster for increased portability. This "bottom-up" filling machine is currently equipped with three filamatic 260cc piston assemblies. It also features an approximately 11 feet-long conveyor. As a positive displacement filling machine, it is perfect for filling products such as lotions, sauces, or creams.
To best serve the food, in particularly the meat industry, Wohl Associates has added the used Vemag Robot 500 Vacuum Filling Machine to their large inventory. This machine has an attached control panel and atop mounted hopper. Depending on the type of product, this model is rated up to 2,500kg/hr.
Wohl Associates has also added the Evergreen Packaging 30 Valve Stainless Steel Rotary Bottle Filler. This versatile rotary filler can accommodate gallon, half-gallon, quart, and other alternatively sized containers. The machine is in great condition; it efficiently produces approximately 150 containers per minute and is set to fill bottles with a standard 38mm neck. It also comes with a parts manual and some equipment that is currently in "unused condition."
Companies interested in affordable and high-quality used equipment can learn more about the Wohl Associates inventory by calling 631-244-7979 or by visiting http://www.wohlassociates.com.
About Wohl Associates
Wohl Associates is a leading dealer in the used processing and packaging machinery industry. With a history and solid reputation spanning over 40 years, they have earned the trust of their clients by offering quality pre-owned equipment, expert customer service and invaluable knowledge to their customers. They treat each customer on an individual basis and customers are provided the highest level of service. With a large inventory including cartoners, ribbon blenders, stainless steel tanks, unscrambling tables, colloid mills and vitamin manufacturing equipment.
Wohl Associates has the pre-owned machinery to fit any production line. To view their inventory and learn more, visit them at http://www.wohlassociates.com/.