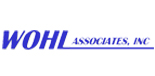 A family owned and operated business for over 40 years!
Bohemia, NY (PRWEB) March 05, 2014
Wohl Associates offers a large collection of pre-owned machines, such as labelers, bottle cappers, mixers, presses, fillers, conveyors and more. With a continually expanding catalog of processing machinery for the food and pharmaceutical industries, Wohl encourages manufacturers in need of equipment to stay updated with the newest additions.
Recently added to this collection is the JG Machine Works Automatic Pressure Gravity Filler, constructed from stainless steel. This machine features a 12 spout automatic pressure system and a 123" long motorized conveyor. Speed regulations are on a stainless steel control panel for employee adjustment. This twelve spout gravity filler is currently equipped with a pneumatic press-on capping head and supplied with Graco Husky Air through a double diaphragm pump. Filling containers bottom up, the JG Machine Works Automatic Pressure Gravity Filler is a large stationary unit with air indexing cylinders.
Additional filling machines available through Wohl include the National Instrument Filamatic Filling Machine with four automatic piston heads. This filling machine also operates with bottom-up filling and features an 11' long conveyor tabletop. The National Instrument Filamatic Filling Machine has adjustable speed controls and is set on casters that enable mobility. Comes equipped with 3 Filamatic 260CC piston assemblies and the option of a fourth assembly piston head at additional cost.
For larger processing, Wohl also has available the Evergreen Packaging Rotary Bottle Filler with stainless steel construction and 30 valve capacity in unused condition. This unit is capable of running 150 containers per minute and can be tooled to fit half-gallons, quarts and more. Unit is currently set to run gallon containers with a standard 38mm neck. Each valve is spaced 8" apart and uses a worm infeed. Instruction and parts manual are included with this unit.
Additional specifications and a price quote may be requested through the Wohl website.
About Wohl Associates
Wohl Associates is a leading dealer in the used processing and packaging machinery industry. With a history and solid reputation spanning over 40 years, they have earned the trust of their clients by offering quality pre-owned equipment, expert customer service and invaluable knowledge to their customers. They treat each customer on an individual basis and customers are provided the highest level of service. With a large inventory including cartoners, ribbon blenders, stainless steel tanks, unscrambling tables, colloid mills and vitamin manufacturing equipment.
Wohl Associates has the pre-owned machinery to fit any production line. To view their inventory and learn more, visit them at http://www.wohlassociates.com/.