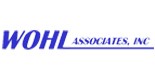 Bohemia, NY (PRWEB) November 21, 2013
Wohl Associates, Inc. is proud to offer over 40 years of experience as a family owned and operated business. Wohl Associates is a trusted industry leader who sells quality pre-owned processing and packaging machinery. With an inventory that is updated daily, Wohl Associates is now selling a premium stock of used filling machines.
The used Urschel Model CC-D stainless steel shredder, slicer, and strip cutter is perfect for use with cheese or crinkle cut products. This pre-owned machine has a stainless steel conical feed hopper that is approximately 18-inches in diameter. In keeping with all of Wohl Associates' products, this piece of equipment meets all industry standards for safety and quality.
Wohl Associates' diversified inventory also houses a used MRM/Elgin "Husky" twelve spout rotary vacuum liquid filling machine. One of the best features of this machine is its 9-foot long conveyor that is explosion proof. The "Husky" twelve spout rotary vacuum liquid filling machine is also equipped with an explosion proof feed pump.
The sales associates at Wohl Associates have invaluable knowledge on the pros and cons of a multitude of brands. To find out more about a specific brand please contact a representative today. One of the used pieces of machinery that is now offered for purchase is the King Automatic Tablet/Capsule Counting-Filling Line.
The addition of automatic machinery allows Wohl Associates, Inc. to better cater to the needs of any clientele. The pre-owned Unipac/Romaco Silver 100 plastic tube filling and sealing machine is a superb piece of automatic filling equipment. Its automatic tube filler is rated up to 5,000 tubes per hour or approximately 80 tubs per minute. Additional features include a stainless steel agitated hopper, tube operation and registration, stainless steel cabinetry, auto tube feeding, and additional parts with a front mounted digital control pad.
Wohl Associates, Inc. is also selling a used Groen Capkold Style "CKPF" Pump/Fill Station. This fantastic piece of used machinery comes at a bargain price and is equipped with a champion "Tipper Tie" clipper device, and a rear mounted positive displacement pump. Its stainless steel control panel features a variable speed adjustment and a digital read out.
To learn more about the quality pre-owned filling machines that are now being sold by Wohl Associates, Inc. please contact a representative today. Wohl Associates is proud to continuously meet the processing and packaging machinery needs of their clients.
About Wohl Associates
Wohl Associates is a leading dealer in the used processing and packaging machinery industry. With a history and solid reputation spanning over 40 years, they have earned the trust of their clients by offering quality pre-owned equipment, expert customer service and invaluable knowledge to their customers. They treat each customer on an individual basis and customers are provided the highest level of service. With a large inventory including cartoners, ribbon blenders, stainless steel tanks, unscrambling tables, colloid mills and vitamin manufacturing equipment.
Wohl Associates has the pre-owned machinery to fit any production line. To view their inventory and learn more, visit them at http://www.wohlassociates.com/.