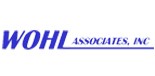 (PRWEB) November 13, 2013
Wohl Associates, a well-established leader in the used processing and packaging machinery industry, has added several used form fill seal machines to their inventory.
One of these machines is an Aranow Araice Four Lane "Stick Pack" vertical design. It was manufactured around 2008 and is rated to produce up to 320 units per minutes. This machine was previously used for making ice lollies and ice pops. It has top-mounted stainless steel tanks, PLC controls and electric eye registration for film.
Another unit is a 2004 Bartelt Model IM7-14 horizontal pouch machine. This machine can do either 3-sided or 4-sided sealing. It has a ¼ inche hole punch and comes with a coding/embossing attachment. It is currently set up to run tablets and fill two pouches at a time. It can fill up to 18 tablets per pouch and can handle pouches up to 4 ¾ inches x 9 ½ inches. It is capable of running at 200 pouches per minute. This machine is in excellent condition.
They also have a Bossar Model 5-2500/STU-S all stainless steel horizontal machine manufactured in 2000. It can handle 3-sided bags up to a maximum of 250mm wide by 270mm deep and a minimum size of 100mm wide by 100mm deep. It was previously producing polyethylene bags at 60 bags per minute. It has three filling positions for powder and sauce dosing. Other features include a Markem Smartdate Coder, a stainless control cabinet and a pneumatic liquid injection pump. It was last set up to produce packaged frozen stir fry meals with vegetables and sauce. It can handle laminate film and comes with numerous spare parts.
In addition to the used form fill seal machines described above, Wohl Associates has other units from Cherry-Burrell, Circle, Eagle and Bosch. Interested buyers are encouraged to directly contact Wohl Associates for their specific needs. If the machines above do not meet their needs, experienced Wohl Associates employees will survey the marketplace to find the exact type of machine required.
About Wohl Associates
Wohl Associates is a leading dealer in the used processing and packaging machinery industry. With a history and solid reputation spanning over 40 years, they have earned the trust of their clients by offering quality pre-owned equipment, expert customer service and invaluable knowledge to their customers. They treat each customer on an individual basis and customers are provided the highest level of service. With a large inventory including cartoners, ribbon blenders, stainless steel tanks, unscrambling tables, colloid mills and vitamin manufacturing equipment.
Wohl Associates has the pre-owned machinery to fit any production line. To view their inventory and learn more, visit them at http://www.wohlassociates.com/.