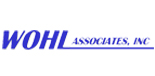 Bohemia, NY (PRWEB) March 10, 2014
New pouch processing equipment has been added to Wohl Associates' growing inventory of pre-owned machinery. The Bartlelt HMC horizontal pouch machine used for filling, sealing and forming pouches is now listed among other pouch manufacturing machines on the Wohl website.
Manufacturers can search through the Wohl inventory for the machine that best suits their processing needs. Each machine is examined by Wohl experts and most machines include multiple pictures and details. Additional details or a price quote may be requested by users through the Wohl website.
The Bartelt HMC IM 9-10 Form, Fill, Seal Pouch Machine may be purchased for pouched products. The machine is capable of running approximately 70 pouches per minute to be formed, filled and sealed. This machine is a horizontal processing unit that can direct pouches from one end of the room to the other in the process of filling and sealing. Products may be directly filled into the pouches and sealed without possible contamination from changing machines.
The Bartelt HMC Horizontal Form, Fill, Seal Pouch Machine available through Wohl was last used for filling pouches at a food production facility. This unit is equipped with an Allen Bradley "Panel View 550" control panel. The machine features a series of clear doors to separate workers from the production line and has 9" centers. The filling head on the Bartelt HMC IM 9-10 Form, Fill, Seal Pouch Machine is air-operated.
Additional machines available through Wohl for pouch production include a Hassia SVL 16/24 Vertical Form, Fill, Seal Machine. The used Hassia machine is rated for production of 200 pouches per minute, using gravity in a downward filling process. This machine utilizes four filling lanes that are capable of 50 strokes per minute and is a highly efficient unit. The Hassia SVL was last used by a food manufacturer processing applesauce pouches. Additional specifications for this machine may be found on the Wohl website.
About Wohl Associates
Wohl Associates is a leading dealer in the used processing and packaging machinery industry. With a history and solid reputation spanning over 40 years, they have earned the trust of their clients by offering quality pre-owned equipment, expert customer service and invaluable knowledge to their customers. They treat each customer on an individual basis and customers are provided the highest level of service. With a large inventory including cartoners, ribbon blenders, stainless steel tanks, unscrambling tables, colloid mills and vitamin manufacturing equipment.
Wohl Associates has the pre-owned machinery to fit any production line. To view their inventory and learn more, visit them at http://www.wohlassociates.com/.