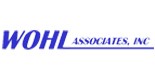 Bohemia, NY (PRWEB) November 25, 2013
Wohl Associates, a trusted used food processing and packaging company located in Bohemia, NY, has now added used industrial blenders to their inventory.
One used blender being offered through WOHL Associates is a used Tri-Clover blender. This machine is equipped with an explosion proof starter. The system is mounted on a stainless steel portable base, which has four wheels that allow the machine to be easily maneuvered throughout a factory. It is also topped with a stainless steel hopper that is made out of stainless steel and has an approximately 18 inch diameter. The Tri-Blender is driven by a 10 HP 3/60/230-460 volt motor.
Another of the used industrial blenders that can be found through Wohl Associates is a paddle blender made by APV Crepaco. The internal tank is measured with dimensions at 47 inches wide, 60 inches long, and 47 inches deep. It is equipped with a paddle-blade agitation that allows for rapid and uniform dispersion of the product being made. It also has scraper blades. It has a hinged lid and high stainless steel legs.
Other brands that Wohl Associates offers include Tri-Clover, APV Crepaco, Groen, Breddo, and more in multiple categories, which include, but are not limited to, dairy equipment, pressure leaf filters, positive displacement piston fillers, positive displacement pumps, among other categories of equipment.
Customers and potential buyers are asked to contact Wohl Associates regarding their specific needs. Typically, if these two machines do not meet certain requirements, the employees, who are experts in their respective industries, will go out and find the machine that will be just right for the buyer. The staff at Wohl Associates has a valuable knowledge base that allows them to cater to their customer's needs.
Wohl Associates has the pre-owned machinery to fit any need or any production line. Every piece of equipment gathered by the company is in top condition and will be kept that way for the customer. Wohl Associates provides other companies with great economical solutions when looking to replace a piece of machinery at their factory or when a company looks to expand.
About Wohl Associates
Wohl Associates is a leading dealer in the used processing and packaging machinery industry. With a history and solid reputation spanning over 40 years, they have earned the trust of their clients by offering quality pre-owned equipment, expert customer service and invaluable knowledge to their customers. They treat each customer on an individual basis and customers are provided the highest level of service. With a large inventory including cartoners, ribbon blenders, stainless steel tanks, unscrambling tables, colloid mills and vitamin manufacturing equipment.
Wohl Associates has the pre-owned machinery to fit any production line. To view their inventory and learn more, visit them at http://www.wohlassociates.com/.