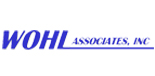 (PRWEB) March 17, 2014
For those with industrial mixing needs, Wohl Associates, Inc. is proud to offer the Hamilton 60 Gallon Triple Motion Mix Kettle. This dynamic mixing machine is renowned for its utility and durability in industrial production.
The kettle has a 30 inch diameter and a 24 inch deep mixing basin. This gives it a large volume and capacity capable of handling heavy duty production runs. The jacket is rated at 100 @ 328 degree Fahrenheit, which protects mixing solutions from exposure or unnecessary contamination. The jacket also stands-up to external weathering thereby extending the useful life of the kettle.
The kettle also comes with triple motion agitation, which consists of a high-speed counter current bar agitator and sweep agitator. This feature makes it possible to thoroughly mix solutions and attain a high-quality final product. Additionally, the kettle has a tilt discharge via a hand-wheel and a 3 inch diameter bottom discharge with valve. This makes it easy to empty the kettle when fished with a production run or during routine maintenance and cleaning.
Another attractive feature of the kettle includes the variable speed top drive motor. The alternating speeds allow operators to mix solutions under the optimal conditions to attain the right consistency or increase the quality of the final mixture. Operators have complete control over production runs, which enhances the efficiency and effectiveness of operations. The Hamilton Jacketed Triple Motion Mix Kettle is ideal for growing or established industrial manufacturers.
The Hamilton 60 Gallon Kettle is one of the many quality products offered by Wohl Associates, Inc. Also available for sale, are the Groen 60 Gallon Self-Contained Electric Jacketed Kettle and the 1-Used Lee 150 Gallon Stainless Steel Jacketed Hemispherical Tilt Kettle. Both of these units provide superior performance and are versatile industrial production machines.
Wohl Associates, Inc. has a wide selection of kettle and industrial mixers available for purchase. There is no better place on the Internet to find quality industrial equipment at an affordable price.
About Wohl Associates
Wohl Associates is a leading dealer in the used processing and packaging machinery industry. With a history and solid reputation spanning over 40 years, they have earned the trust of their clients by offering quality pre-owned equipment, expert customer service and invaluable knowledge to their customers. They treat each customer on an individual basis and customers are provided the highest level of service. With a large inventory including cartoners, ribbon blenders, stainless steel tanks, unscrambling tables, colloid mills and vitamin manufacturing equipment.
Wohl Associates has the pre-owned machinery to fit any production line. To view their inventory and learn more, visit them at http://www.wohlassociates.com/.