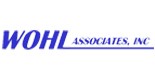 Wohl Associates recognizes the need to treat each customer on an individual basis and we are certain that you will be rewarded with professional and favorable results.
Bohemia, NY (PRWEB) October 21, 2013
Wohl Associates, Inc., a family owned and operated business is now offering a broad spectrum of used glue labelers for sale. Prior to offering any used machinery for sale, Wohl Associates carefully inspects the equipment to ensure that it is operating at premium capacities. Their goal is to offer used equipment that meets the highest of standards, and is offered at an economical price for their customers.
Wohl Associates' updated list of labeling equipment for sale now includes used glue labelers. Fully automatic and semi-automatic glue labelers are also offered for sale. Small, medium, and high production label application needs will be met with Wohl Associates' newest edition of glue labelers.
In a daily updated inventory, Wohl Associates has a used Labelette Model 11C semi-automatic Glue Labeling Machine for sale. This impressive machine is rated for up to 40 containers per minute. This glue labeling machine is on casters for portability, and has a heated glue pot. To learn more about this great semi-automatic used glue labeler, call Wohl Associates to speak to a knowledgeable sales representative today.
In order to meet the diverse needs of all of their clients, Wohl Associates also offers used automatic glue labelers for sale. One used New Jersey Machine Company "Mustang" Automatic Glue Labeling Machine has just been added to their inventory. This machine is rated up to approximately 150 containers per minute. This efficient piece of used machinery also has a self-contained vacuum pump. This glue labeler was last used on jars and cans of food products; as such, it is perfect for any company with high labeling demands in the food industry.
Wohl Associates, Inc. has 40+ years of experience as the industry's leading seller of used packaging and labeling equipment. Whether a company has small or large labeling needs, prefers semi or automatic labelers, Wohl Associates can economically meet their needs with a daily updated stock of used glue labelers.
About Wohl Associates
Wohl Associates is a leading dealer in the used processing and packaging machinery industry. With a history and solid reputation spanning over 40 years, they have earned the trust of their clients by offering quality pre-owned equipment, expert customer service and invaluable knowledge to their customers. They treat each customer on an individual basis and customers are provided the highest level of service. With a large inventory including cartoners, ribbon blenders, stainless steel tanks, unscrambling tables, colloid mills and vitamin manufacturing equipment.
Wohl Associates has the pre-owned machinery to fit any production line. To view their inventory and learn more, visit them at http://www.wohlassociates.com/.